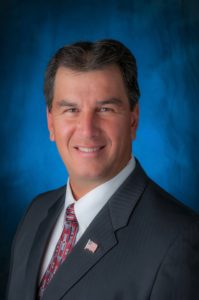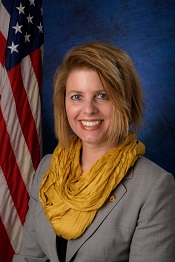 TINLEY PARK, ILLINOIS – (ECWd) –
An interesting development has occurred in the Village of Tinley Park with Trustee Mike "The Excavator" Glotz and Village Clerk Kristin Thirion publicly distancing themselves from Mayor Jacob "Jake" Vandenberg and his political party, Concerned Citizens for Tinley Park.
Glotz and Thirion successfully ran as candidates for election under Vandenberg's Concerned Citizens banner, with that slate going head-to-head against disgraced former mayor David Seaman and his own "Tinley First" party in last April's election. This break from the current Mayor's party comes not long after Vandenberg embarrassed himself and the Village with his infamous summer spectacle following a Paul McCartney concert, in which half a dozen police traffic officers accused the Mayor of being highly intoxicated, shouting "Mayor coming through!," and moving cones so his giant white party bus could drive past police barricades during a thunder storm. At least one ethics complaint was filed against Mayor Vandenberg for his bizarre behavior that night.
Glotz earned the sobriquet of "The Excavator" by effectively using the Freedom of Information Act to dig deep into the behind-the-scenes scandal embroiling Tinley Park back in 2016.  Emails and other documents dug up largely by Glotz revealed possible collusion between the Village's former Planning Director Amy Connolly, Klein Thorpe Jenkins attorney Thomas Melody, and out-of-state low income housing project developer Buckeye Community Hope Foundation to tamper with the local zoning code and remove wording that required any new developments in downtown Tinley to have street level commercial space (which Buckeye refused to build, as the lucrative tax credits it sought from the state would apparently not be approved if its building project included commercial space). Glotz encouraged other Tinley Park residents to read and understand the FOIA statute and to dig into the Village's records for themselves to see how the Buckeye scandal unfolded and who was responsible for that disaster. Because of his leadership, an informed public packed Village meetings demanding transparency and an end to shady dealings like the tampering with zoning codes that favored certain developers over the longterm needs of the Village as a whole.
But, observers of Illinois politics know there are rarely any happily-ever-afters, even when one group of politicians is held accountable and booted from office. Many in Tinley Park celebrated when David Seaman and his "Tinley First" party were toppled in the last election, but criticism of Mayor Vandenberg's personal behavior, temperament, and lack of respect for transparency is building. In their press release announcing their break from Vandenberg and his party, Glotz and Thirion emphasized their commitment to transparency, government accountability, and fiscal responsibility. They also stated that they oppose "sweetheart deals for political campaign contributors and connected insiders."
Since Tinley Park's last mayor was swept from office due to fallout from the Buckeye scandal and all of the machinations that Village employees and their Klein Thorpe Jenkins attorney appear to have engaged in, it is shocking to many voters that the new mayor would so quickly go back on his campaign promises to be different from the last guy who sat in that big leather chair.
For those who think "that's just how things are in Illinois," it's refreshing to see people like Mike Glotz and Kristin Thirion take a moral stand and call for more transparency and for ethical and honest government. Their press release hints at much drama behind the scenes in terms of Mayor Vandenberg not keeping campaign promises and the other members of his winning slate trying to steer him back on track and give voters what they wanted when they elected them all last April.
Jake Vandenberg is a very young mayor who came into office largely because of the disastrous choices of his predecessor. Making bad choices of his own and alienating good and decent people around him seems to be a poor strategy going forward.
Press Release_Final

.