Springfield (ECWd) –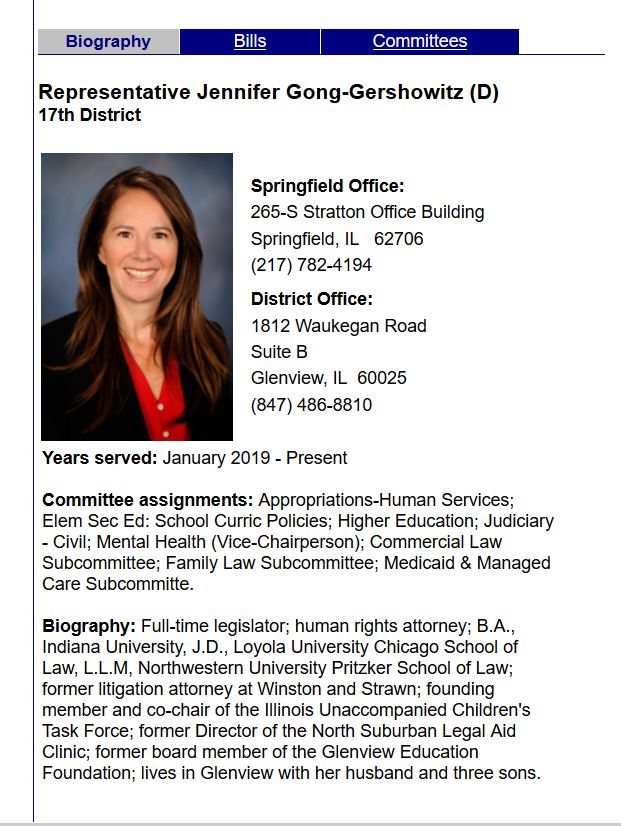 First, they want to prohibit you from pumping your own gas. Then they want to ban your gas-powered leaf blower.  And just when you think they can't get any crazier, they now intend on infringing on people's constitutional rights, however, this one is beyond the imagination, with the exception of State Representative Gong-Gershowitz.
HB-5170 – Amends the Firearm Owners Identification Card Act. Provides that an applicant for a Firearm Owner's Identification Card or for renewal of that Card must submit to the Illinois State Police that he or she has proof of liability insurance coverage of at least $1,000,000 for accidental injuries caused by a firearm. Provides that the Illinois State Police may require annual proof of the person's liability insurance coverage and may suspend a person's Firearm Owner's Identification Card for failure to maintain that coverage or for failure to provide the Illinois State Police with proof of that coverage. Provides that the proof of liability insurance coverage required under these provisions is required for both an initial application for a Firearm Owner's Identification Card and for renewal of that Card.
Note that the proposed legislation does not say gun owners have to have $1,000,000.00 of liability insurance but rather anyone that simply applies for a Firearm Owners Identification Card (FOID Card).  Representative Gong-Gershowitz may not realize that there are people that have FOID cards that don't own guns.  Regardless, the intent appears to be clear, make it as difficult as possible for people to exercise their Constitutional Rights.
If passed this legislation would create a financial burden on anyone that simply wants a FOID card, let alone those wanting a gun or to keep their guns.
This is a clear attempt to trample people's Constitutional Rights to bear arms, both State (State Bill of Rights – Section 22)  and Federal (US Constitution – 2nd Amendment).
We urge everyone to flood the phone lines.
.
Our work is funded entirely thru donations and we ask that you consider donating at the below link.