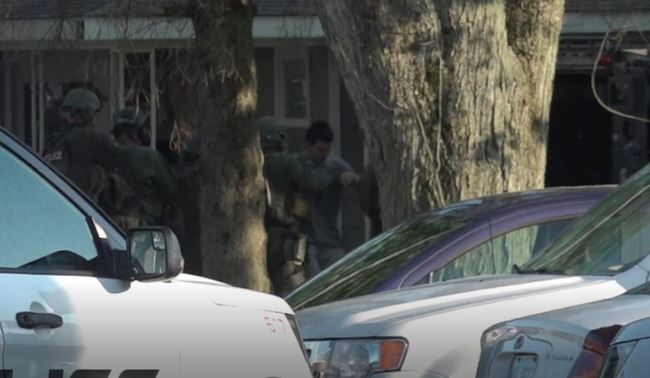 MARSHALL, IL. (ECWD) –
The Marshall, Illinois standoff which resulted in the arrest of (Charles) Tyler Livvix yesterday was the result of his failing to appear in court on a previous Felony charge of damage to government supported property.
He was charged on July 18, 2019 for criminal damage to government supported property and posted the required 10% of a $10,000 Bond.
He had a court appearance with counsel scheduled for yesterday, August 7, 2019, but apparently failed to appear, prompting the Judge to issue a No-bond Bench Warrant, which police were attempting to act on when Livvix barricaded himself in his place of residence.
In a separate matter, there is a 3-week Emergency No Contact Order against him which is scheduled for Hearing on August 14th for a Plenary No Contact Order.
See previous article on the standoff, which includes video of his arrest at this link (here).
.
Our work is funded entirely thru donations and we
ask that you consider donating at the below link.