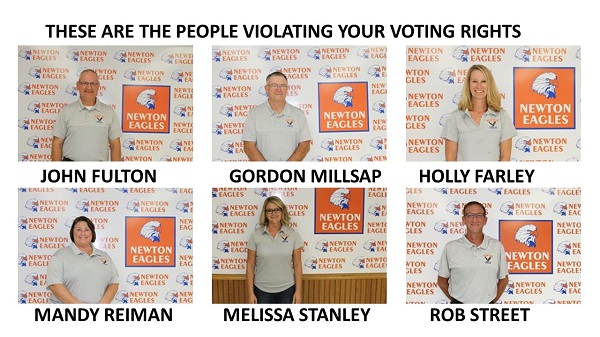 Jasper Co., IL. (ECWd) –
Our previous article in this school district looked at the non-legally-binding alleged Cease and Desist letter given to an elected school board member (here).
This Jasper County School District #1 – Board of Education and this School Superintendent are still playing the schoolyard bullies by refusing to give an elected school board member, that they apparently do not agree with, the same and equal access to school board information as every other elected school board member.
This will surely result in a Federal Civil Rights lawsuit costing the taxpayers of this school district dearly.
A school district has no authority to sanction an elected official in this manner. That power does not exist. What they are doing is violating the right of the elected school board member to do his statutory duty, and the rights of every voter in the District by taking away their right to vote and to have their vote count.
I will go out on this limb, and allege this board is committing criminal intimidation thru "with the intent to cause another to perform or omit the performance of any act, he or she communicates with another, directly or indirectly by any means, a threat to perform without legal authority any of the following acts" which include "taking action as a public official against anyone or anything, or withhold official action, or cause such action or withholding" – you can find this in the Illinois Criminal Code of 2012, Section 720 ILCS 5/12-6(a)(6) (click here).
Maybe the next set of photographs will be mugshots.
Inexcusable.
The Superintendent, Andrew Johnson, has a great big smile – like he is proud to have convinced the board members to follow his directives like the good little sheeple they are being. Apparently leading the charge to continue restricting information access to an elected board member that may see things differently than he does. What better way to get what he wants than to alienate a board member making it next to impossible for him to do his duty in the same manner as other board members.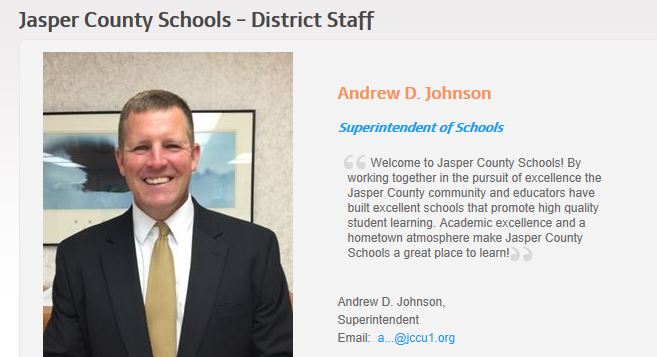 .