Will Co. (ECWd) –
UPDATE – CORRECTION – We received a call this morning from the Director of the Frankfort Park District pointing out an inaccuracy in our report below.  It turns out there is in fact two park districts in Frankfort, Illinois and the one he directs is NOT the one involved in the Super Dog story.  The Super Dog Crimes story should have been referenced to the Frankfort 'Square' Park District, not the Frankfort Park District.   We apologize for not catching that distinction when we read the lawsuit below.  My Bad!  Thanks for bringing it to my attention!  Corrections have been made in the original article.
—————————–
"Super Dog" dog training in public schools…
Once again we are seeing the decay of our society and abuse of our tax dollars by public officials.  I guess if the College of DuPage former president can build his own French Restaurant and have the taxpayers pay for his meals and booze, it only makes sense that a High School Superintendent builds a Super Dog training center for his own dogs.
As shared in this article, a group of citizens formed a grass roots organization, 'LincolnWay area Taxpayers Unite', and filed a law suit against the Board of Education for a laundry list of actions of which this article will expose at least one of them as a criminal act.
Once again we must look at Dillon's Rule  for direction. Dillon's Rule is derived from the two court decisions issued by Judge John F. Dillon of Iowa in 1868. It affirms the previously held, narrow interpretation of a local government's authority, in which a substate government may engage in an activity only if it is specifically sanctioned by the state government.
A municipal corporation can exercise only the powers explicitly granted to them
Those necessarily or fairly implied in or incident to the powers expressly granted
Those essential to the declared objects and purposes of the corporation, not simply convenient, but indispensable
So we can simply ask one question:  Where in the School Code does it give the Board of Education, and in this case former Superintendent Wyllie, the authority to build a dog training facility?
The public tax dollars collected for education are for the purpose of educating humans, as in children, not animals. 
This appears to be another case of decisions made based on emotion and feelings instead of the law.
As if the building of this facility is not bad enough, Wyllie employed the former owners of 'Super Dog' to operate this facility, who had previously trained Wyllie's dogs at their facility.
One only need to look at the Criminal Code to identify if construction of a dog training facility and employment of dog trainers may constitute a crime.  Considering we have not found any statute that would authorize school tax dollars to be used to train dogs instead of kids, I think most would agree we have a misapplication of funds.
(720 ILCS 5/33E-16)
Sec. 33E-16. Misapplication of funds.
(a) An officer, director, agent, or employee of, or affiliated in any capacity with any unit of local government or school district commits misapplication of funds when he or she knowingly misapplies any of the moneys, funds, or credits of the unit of local government or school district.
(b) Sentence. Misapplication of funds is a Class 3 felony.
Sadly, this matter gets worse!
Even after the "Super Dog" facility was taken over by the Frankfort Square Park District in May of 2014,  Super Dog was always available for former Superintendent Wyllie's use, but any other dog utilizing the facility would need to be a paid program participant.  These facts are laid out in the lawsuit filed by the taxpayers unite group on pages 33, 34, and 428, and 429 in the document below.
Those actions are just as wrong as those we exposed in this article pertaining to his spouse having free access to public facilities under Wyllie's school contract.
The providing of free services to select people and animals is inconsistent with the law, and most would agree constitutes Official Misconduct by those allowing it.
(720 ILCS 5/33-3) (from Ch. 38, par. 33-3)
Sec. 33-3. Official misconduct.
(a) A public officer or employee or special government agent commits misconduct when, in his official capacity or capacity as a special government agent, he or she commits any of the following acts:
(1) Intentionally or recklessly fails to perform any mandatory duty as required by law; or
(2) Knowingly performs an act which he knows he is forbidden by law to perform; or
(3) With intent to obtain a personal advantage for himself or another, he performs an act in excess of his lawful authority; or
(4) Solicits or knowingly accepts for the performance of any act a fee or reward which he knows is not authorized by law.
All indications are that Wyllie built this facility to obtain free dog training for his dogs, both during his employment and after.  I find it hard to believe that the highest school pension recipient in the state of Illinois didn't know such an action was inconsistent with law.
What is not surprising is the correlation we see with public officials who are paid a small fortune, and their obsession of needing more.  In spite of such massive compensation packages they continue to milk the taxpayers for all they can.
In the College of Dupage case we saw the highest paid college President in the state expensing things as small as a cup of coffee and a doughnut.  In the case of Lincoln Way, the highest paid superintended in the state can't seem to muster the funds to pay for his own dog training or access to a fitness center for his spouse.
I pray that we have finally reached a point where people have had enough and are not going to tolerate such an abuse of our hard earned tax dollars.
Public funds, property, and credit shall only be used for public purpose!  
[documentcloud url="http://www.documentcloud.org/documents/2659705-Law-Suit.html"]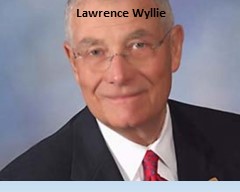 Please consider a donation.
[wp_eStore_donate id=1]