Will Co. (ECWd) –
I don't know how many times we have written about what you can and can't spend public funds on, but once again, we must repeat ourselves as it is clear the Board of Education approved illegal expenditures in the last Superintendent's contract.
Article VIII section 1 is as clear as a bell.   "Public funds, property or credit shall be used only for public purpose."
Is there anyone that cannot grasp what that means?  If in doubt, ask the simple question, is spending this money, using this property or credit, providing a public purpose?  Pretty simple.  Most people should be able to understand that.
Sadly, not the case with the former District 210 School Board President, David Izzo, and anyone else that voted to approve the past superintendent's contract.  Any current BOE member that participated in this contract should resign immediately for failing to protect the taxpayers.
Under the contract issued to Lawrence Wyllie, we find item 23 represents spending of public funds inconsistent with our State Constitution.
23. Retirement – Upon retirement, the Superintendent and his spouse will have lifetime staff privileges regarding the fitness center, the field house, and the pool, as long as they remain residents of District #210."
The Board of Education has no legal basis to provide these benefits to the spouse and dependents of a retired employee of the district in a contract for the employee.  By providing lifetime staff privileges to his spouse regarding the fitness center, the field house, and the pool, they are allowing the use of public funds, property, and credit to people who are not providing any public purpose.
Contracts are between the public employee and the public body, not their spouses and dependents.  Use of public funds, property and credit in this fashion violates our State Constitution.
Considering the organizations they wanted Wyllie to be a member of, it's no wonder we see these types of problems.
American Association of School Administrators
Illinois Association of School Administrators
Superintendents' Round Table/Study Club of Northern Illinois
Will County School Administrators' Organization
Association of School Business Officials
I suspect each and every one of these associations or organizations are filled with very well educated people.  Rest assured, their primary purpose may be claimed to be education related, however, don't think for  second it is not also to educate how the Administrators can increase their livelyhood.   Sadly, most have no clue what financial limits our state constitution places on public bodies.  We see it time and time again, Administrators push the envelope when it comes to contracts in hopes the Board blindly approves it, right or wrong.
This contract points to yet another failing by the Board of Education of District 210, who was responsible for awarding it.
[gview file="https://edgarcountywatchdogs.com/wp-content/uploads/2015/12/Wyllie-Final-Contract.pdf"]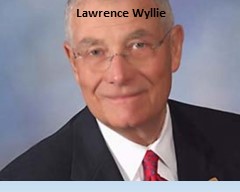 Please consider a donation.
[wp_eStore_donate id=1]