DuPage Co. (ECWd) –
Recently obtained documents will show the public why it is so important to understand the difference between the 'Breuder Board'  and the 'Reform Board'.
What we are calling the 'Breuder Board' are the current three trustees that have made it very clear they wish to turn back the clock and get back to the 'Breuder' way of doing business.  They want to terminate the law firms, bring back the old ones, reinstate the Treasure and Controller and act as if nothing was ever wrong.
The 'Reform Board' is the group that has recognized there was in fact a problem and are taking appropriate steps to fix those problems.
In letters sent October 20th, 2014 to State Representatives by Robert Breuder, the disgraced former College of DuPage President, he stated: "The bottom line is this: there is not one shred of evidence that anyone at College of DuPage is violating the public trust"
It is no surprise to anyone that COD trustees Birt, McGuire and Wozniak are of this same opinion.  For the sake of keeping this real simple, let us ignore all the probable cause established by law enforcement that led to numerous subpoenas. Instead, let's just use a quote in the local media.
According to the Chicago Tribune, "At the urging of Trustee Dianne McGuire, trustees also ordered him (Brueder) to cancel his college-sponsored membership at Max McGraw Wildlife Foundation, a private fish and game preserve in the northwest suburbs."
The fact of the matter is the hunt club membership is a violation of law, as it served his own private purpose and not that of the public.   The board recognized it for what it was but failed to publicly call him out on it.  As reported by the Tribune, Breuder spent at least $83,000 there in the past six years using both school funds and money from the College of DuPage Foundation
For Breuder to tell the legislature "there is not one shred of evidence that anyone at College of DuPage is violating the public trust", is clearly dis-proven by McGuire's urging the trustees to cancel his membership to the hunt club.  Interesting how McGuire can sit in meetings and tell local media that all the wrongdoing was a manufactured crisis when in fact she led the charge to stop some of the illegal spending.
If you want more shreds of evidence, simply review our first article on this matter here.
According to the Daily Herald, Erin Birt had claimed "they have not received even the basic information they need to fulfill their roles".
As many are aware, Birt, McGuire, and Wozniak have been making the claim of not getting information they need to fulfill their roles and media like the Daily Herald have been more than willing to dogpile that topic as if it was true.
Once again, we have uncovered sufficient evidence that proves Birt is in fact guilty of doing what she claims others have done.  We challenge her to provide evidence that information is being withheld and while she is working on that, let us share our evidence that not only did she keep things from the board, she mislead the public with her public statements, as the behind the scenes communications with lawyers and Brueder tell a much different story.
Responses to my question asked during public comment at the Board of Trustees Meeting – May 21, 2015  "Q: Under what authority can a trustee incur a legal debt for this College prior to Board approval? 
A: An individual trustee cannot incur a legal debt
April 9th of 2014 Adam Greetis, personal attorney for Robert Breuder contacted the COD Board attorney Respicio Vazquez, to open a dialog regarding Breuder's succession planning.
Vazquez responded with a list of available dates and included Breuder in the communication.
There is no public discussion or record approving Vazqauez, the attorney McGuire wants to bring back, to engage in discussions regarding COD employee Brueder.   If Birt approved this action, refer to the answer to my question during the board meeting.  No single trustee has the authority to incur a legal debt without the board approval.   I am willing to bet, if we were given access to privileged legal billing, you would find that the communication taking place between Brueder's private attorney and the COD attorney was in fact billed to the college.
April 25th, 2014, Breuders private attorney sends an email to Breuder's COD e-mail as well as to Vazquez that states:  "We're attaching a one page proposed term sheet for Dr. Breuder's retirement from the College of DuPage.  Please let us know if you have any questions and, otherwise, have a pleasant weekend."
May 20th, 2014, 8:31 am Breuder's attorney wants an update on the matter.  Breuder responds at 9:41 am with, "Probably Erin will take it to the Board in June".   9:42 am, Brueder's attorney responds with, "OK. But Erin was going to give us feedback before taking it to the Board.   I'll check in with Rez this morning"
So Breuder's private personal attorney has knowledge that Erin Birt was going to give Breuder and his attorney feedback BEFORE taking it to the board.  How special is that!  It is clear from the communication that the attorney was under the distinct impression feedback would be provided BEFORE taking the matter to the board.  That is a clear indication that she is not including the board on the matter pertaining to Breuder's retirement.
Does that not point to withholding information from the rest of the trustees?
May 20th, 9:54 am, Breuder sends an e-mail to his private attorney, once again using his COD e-mail account. It states, "She (Birt) told me she has no issue with the proposal!  She is supportive. It's timing with the Board. She wanted to get past this weeks Board meeting. If you talk to Res it would be for him to discuss strategy with Erin."
She has NO ISSUE with the proposal!  She is Supportive!
For those that may have forgotten, the proposal initialy was for $1.5 Million dollars and many other perks!  The real Erin Birt is exposed –  She has NO ISSUE with the proposal and is supportive!
Timing with the Board? 
Since when do the obligations of keeping trustees informed take a back seat to timing?  
According to the Chicago Tribune reporting,  "Erin Birt had just voted for one of the biggest severance packages for a public employee in Illinois history, but she couldn't — or wouldn't — explain it."  "She shrugged her shoulders, ignored questions and refused to acknowledge a single detail in the agreement."
Considering the paper trail, it was in her best interest to keep her mouth shut as clearly the public record is different than the behind the scene record we obtained, which points to Erin Birt discussing matters with Breuder, his attorney, and the board attorney all while at least initially keeping information from the board.
And to close out this exposure of how bad things would be if Birt and McGuire were to get their way and go back to the old ways of doing business, let's throw in one last shred of evidence that the public trust has been violated by Breuder, contrary to his claim of otherwise in October, 2014.
August 24th, 2014, Breuder once again sends an e-mail to his private attorney from the COD e-mail account and lets him know, "Have two tickets for u to food and wine festival Sept 6. Interested?"
The food and wine festival was a Waterleaf event in which to date we have been told Breuder never paid  for anything at the Waterleaf, which means we the taxpayers picked up the tab, or the Foundation did.  How special that Breuder's Private attorney is offered tickets to this event.  Just another example of why his letter to the State Representatives back in October of 2014 is yet another example of how bad things really were under the 'Breuder Board' rule of chaos.
The public trust has been violated!
This is only the first of many articles to be published this week exposing the difference between the 'Breuder Board' and the 'Reform Board'.  Stay tuned!
[gview file="https://edgarcountywatchdogs.com/wp-content/uploads/2016/01/Binder1-1.pdf"]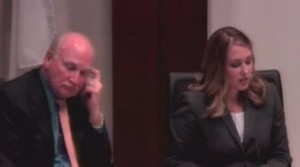 Please consider a donation.
[wp_eStore_donate id=1]