Joliet Township (ECWd) –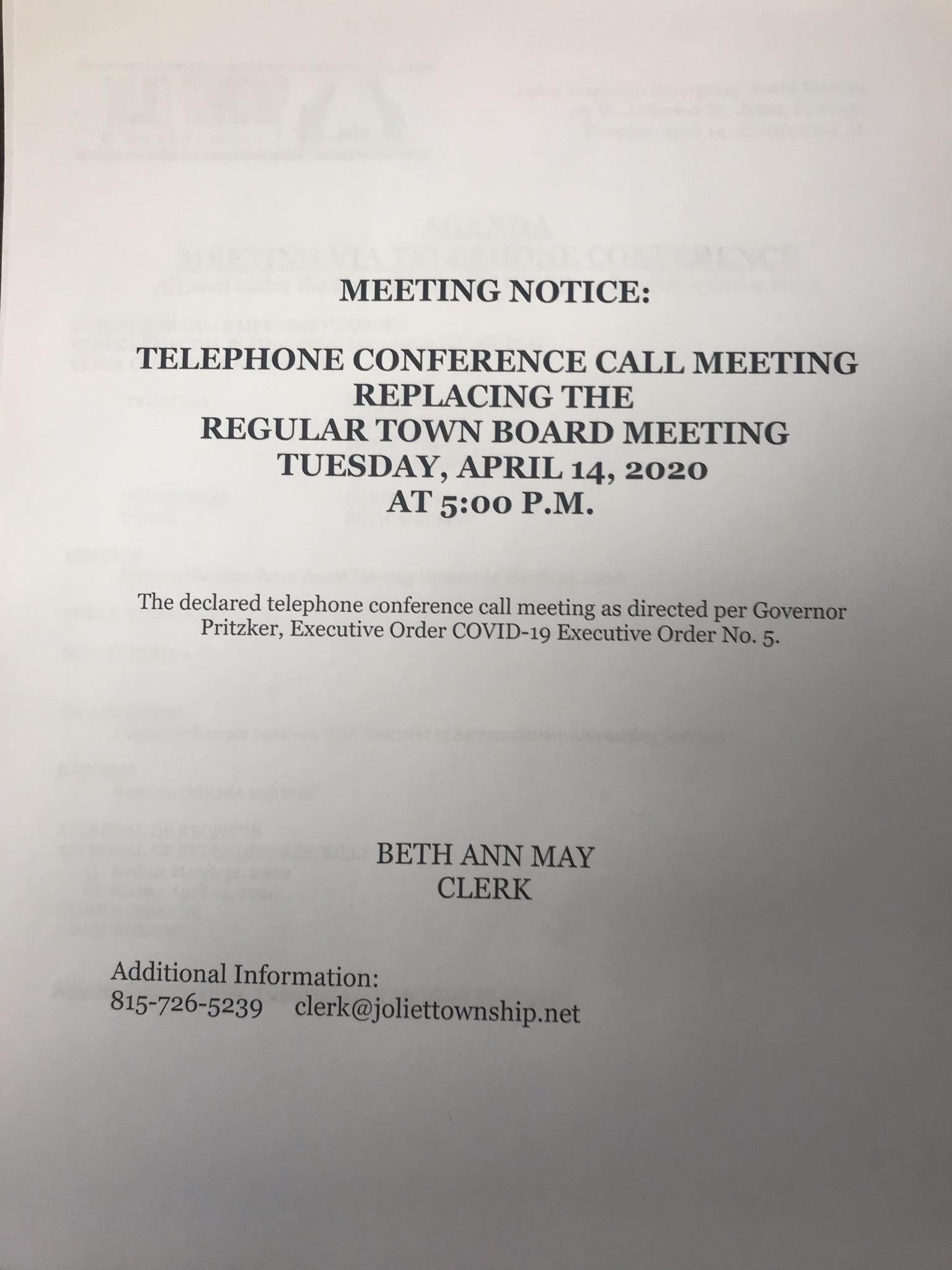 The Joliet Township Board held its township meeting today by telephone conference as outlined in their meeting notice.  The notice makes no reference to how the public is able to participate.
We requested the information for people to attend the meeting electronically and was told the Township building would be open for attendance.
After advising that there were more than 10 people wishing to attend, which would violate the Governor's Executive Order during the current emergency, the Township ignored my request.
It appears the Township would rather have groups of 10 or more violate the Governor's Executive order than share the call-in information that would have allowed the public to participate in their local government.
This is yet another example of how some public officials conduct business in secret instead of being transparent and open.
Violations of the Open Meetings Act are considered Class C Misdemeanors.  We suggest the Will County State's Attorney investigate this matter along with the other alleged crimes being investigated.
.
Our work is funded entirely thru donations and we ask that you consider donating at the below link.