Illinois (ECWd) –
As the news of the Illinois Governor spread across the state and country, once again our phones began to ring.  First, the questions focused on "can he do that?".   However they then shifted to the very questions we urge all citizens to ask, Says Who and With What Proof?
Many know the answer to Say's Who as the video published by WGN out of Chicago clearly shows the Governor of Illinois telling people the restaurants and bars are to be closed but what about those who have not seen the video?
The second part of the question, "What Proof", would normally be answered by a simple review of the Governor's website that lists all the Executive Orders.
Surprise!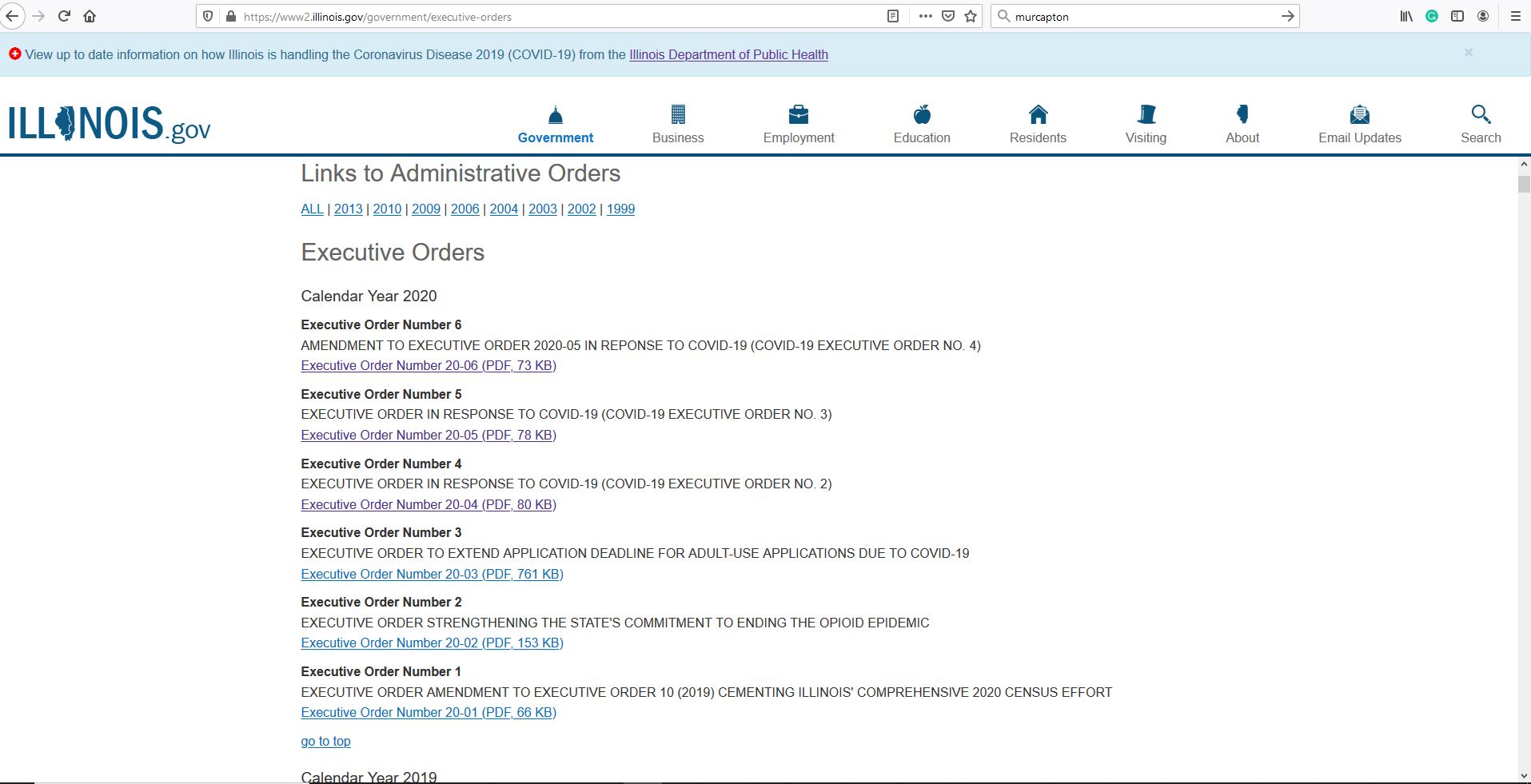 As of this morning, there is no Executive Order to close dine-in restaurants and bars.  The last one posted was EO 20-06 which was an amendment to EO 20-05 that was tied to school closings.
Once again we must emphasize we fully understand the importance of taking steps to protect people from exposure to COVID -19, but we also question the legality of measures being implemented.
While most people who watch the news may have heard what the Governor said, those who didn't have every right to question the claims being made on-line.
So with no Executive Order, are the dine-in restaurants and bars really required to close?
We have asked the Governor's office several questions on this matter and will update if and when we get a response.  In the meantime, we urge those restaurants and bars affected to contact their attorney to obtain legal advice on whether or not they must close without an Executive Order from the Governor's office.
.
Our work is funded entirely thru donations and we
ask that you consider donating at the below link.