Springfield, IL. (ECWd) –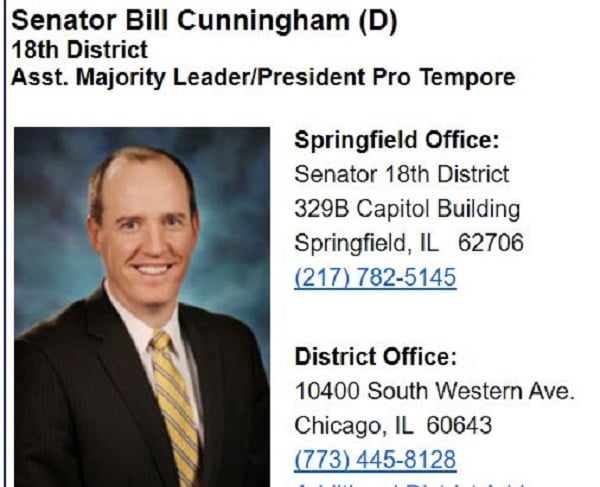 Illinois State Senator Bill Cunningham has introduced a new gas tax bill in the Senate.
Senate Bill 2978, filed on February 4, 2020, seeks to permit all municipalities to impose a new municipal motor fuel tax (gas tax)  in one-cent increments, not to exceed three cents per gallon.
Current law only permits this in counties of more than 3,000,000 inhabitants.
This bill would permit a gas tax in every municipality in this state.
For those not aware, Villages are considered Municipalities.
.
Our work is funded entirely thru donations and we ask that you consider donating at the below link.