Iroquois Co.  (ECWd) –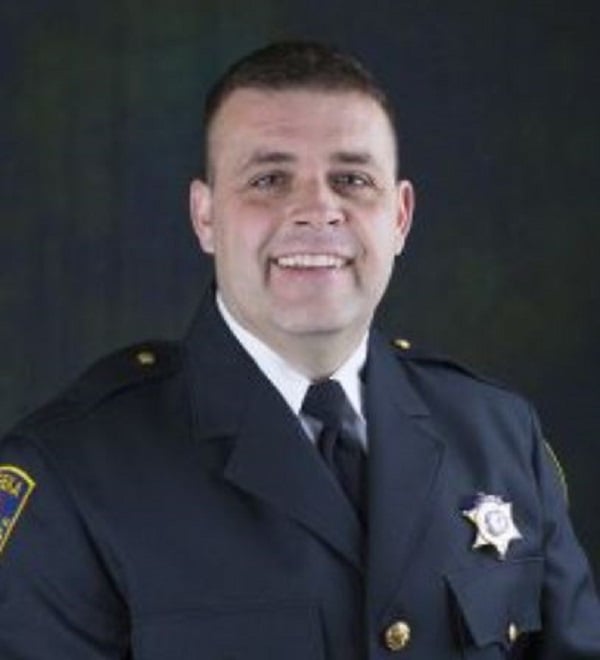 An allegation of sexual discrimination and retaliation was lodged against Watseka Police Chief Jeremy Douglas and filed with the Illinois Department of Human Rights and the EEOC in May of 2019.
The allegation timeline covers over three years (January 2015 – September 2018), and includes the following allegations quoted from the public record we obtained under the Freedom of Information Act ("FOIA"):
Douglas placed his hands inside Complainant's uniform blouse on and

grabbed and rubbed up and down against Complainant's chest

. (Redacted) observed the Chief's actions and stated that his conduct was not appropriate.
Chief Douglas entered the room and told Complainant:, "

Stand up so I can look at your ass

."
Approximately once a week for a period of six months, the Chief would rub Complainant's shoulders during the shift change.
On one occasion, Chief Douglas placed his face near Complainant's head and stated, "

you smell good

..," Officer Hall observed Chief Douglas and asked, "

are you going to smell me next

?"
From 2016 through Sept.ember 2018, Chief Douglas would rub Complainant's shoulders approximately every other month. Complainant repeatedly told the Chief not to touch her, but he would not listen.
In 2017, Chief Douglas wrongly accused Complainant of sleeping with Officer Vincent Laffon. Chief Douglas further stated to Complainant that when she and Officer Laffon would have sex, he would not call out the wrong name during sex since his wife's name is also (redacted).
Chief Douglas stated to Complainant, "

don't were the yoga pants because the little boys won't be able to keep it in their pants

."
While she was taking notes during an investigator's interview of a witness, Chief Douglas approached her from behind and placed both of his hands on the sides of her neck.
In May or June, of 2018 Complainant attended the wake of Officer Muench's girlfriend.  At the wake, Chief Douglas commented on how "good" Complainants  "

ass looked in those pants,

" which was said in front of several police officers.
Chief Douglas would ask Complainant at least twice a month "

who she was "f—–g

"
On or about September 7. 2018. after enduring monthly panic attacks and constant nightmares caused by the aforementioned conduct of Chief Douglas, Complainant found her working conditions intolerable., which forced her involuntary resignation.
The Position Statement from the City is an interesting read.  Interesting in the fact there is no denial of the allegations but rather explanations as to why the city is not liable and the events not actionable or rise to the level of harassment.
The City entered into a memorandum of agreement with the Police Chief, and it is most interesting.
The City will

refrain from filing administrative charges in return for Chief Douglas serving a fifteen calendar day suspension

. The basis for the suspension will be alleged violations of Rule 5-1, Respect and Disparaging Remarks, of the Rules and Regulations of the City's Police Department. The fifteen calendar day suspension will include ten working days.

Chief Douglas will be allowed to use accrued benefit time for all but three working days of the suspension

. Mayor Allhands and Chief Douglas will agree upon the specific dates when the suspension will be served.
Chief Douglas agrees to implement and attend mandatory workplace sexual harassment awareness training for all members of the Police Department. The training will be designed to achieve a greater understanding of sexual harassment and the best practices for preventing sexual harassment in the workplace. The training program must be approved by Mayor Allhands. The City agrees to pay for the training.
Chief Douglas acknowledges that it is unlawful to retaliate against any person who makes a complaint or cooperates with an investigation into a sexually hostile work environment. Chief Douglas agrees that he will not retaliate against any person, including any current and former member of the Police Department, regarding any complaint of or investigation into a sexually hostile work environment. 
Chief Douglas acknowledges that any breach of this Memorandum of Agreement, future participation in a sexually hostile work environment, or failure to take prompt remedial action regarding a complaint of a sexually hostile work environment within three years of the date of this agreement will result in his removal as Chief of Police
The City agrees that Chief Douglas' willingness to enter into a mutually agreeable resolution of this matter is not an admission of liability or fault on his part.
The City agrees to remove any records from Chief Douglas' personnel file relating to this disciplinary action conditioned upon the Chiefs failure to engage in any like conduct for three years from the elate of this Memorandum of Agreement
We are still working on getting additional records the city claimed were exempt, and while it may take some time, we are confident we will obtain those records and tell the rest of this story.
You can view all the documents we have obtained to date by downloading them at this link or view below.
FOIA

.
Our work is funded entirely thru donations and we
ask that you consider donating at the below link.