Frankfort, IL. (ECWd) –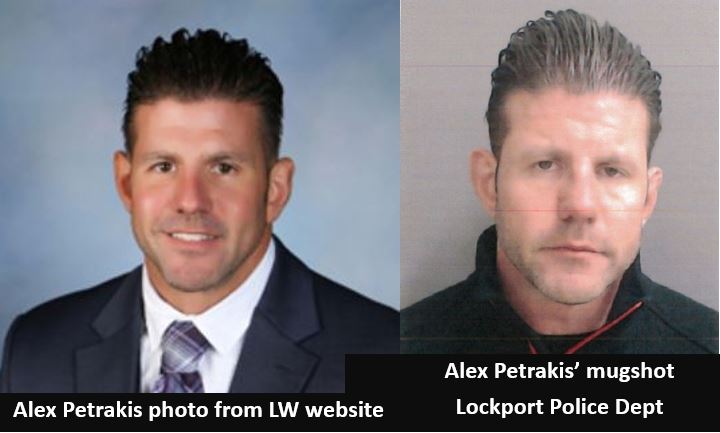 Alexander "Alex" Petrakis, Associate Principal at Lincoln-Way East High School, was arrested and charged with DUI on November 23, 2019 in Lockport, Illinois.
When I called him at work yesterday and asked if the information found on Will County's Court website was him, he denied it twice, then told me it was none of my business.
After that phone call, I submitted a public records request to Lockport City Police Department for the records on the DUI, which would either prove or disprove Petrakis was the person arrested.
I received the FOIA this morning and it verifies that Alex Petrakis, Associate Principal was the person arrested and charged with DUI on Nov. 25th of last year.
According to public records provided under FOIA (read it below or download):
Petrakis was driving his 2015 BMW thru Lockport at approximately 9:44 p.m. on November 23, 2019
He was ticketed for speeding: 51 in a 35 mph zone
He was ticketed for improper lane usage: crossing middle dotted lane line
He was arrested for DUI – alcohol
He was arrested for DUI – BAC greater than .08%
His BMW was impounded and towed
He was released on Bond after fingerprinting and mugshot
A statutory summary suspension of his driver's license was confirmed filed on Dec. 9, 2019
An Order was filled on Dec. 19, 2019 (we believe it was in reference to being able to drive to work)
He reported to Lockport PD that his employer was at LW Central HS as Associate Principal
A pretrial is scheduled in Will County Court for January 27, 2020 at 9:00 a.m.
***These are only allegations and charges, and all persons are presumed innocent unless and until proven guilty in a Court of Law.
.