Mchenry Co. (ECWd)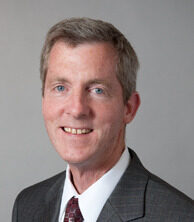 David McArdle presented a very disturbing "Settlement Meeting" document to Algonquin Township attorney James Kelly May 9, 2019.  According to the email, it was the same document he provided to McHenry County State's Attorney Patrick Kenneally a couple of weeks earlier with a qualifier that he thinks item "G" was deleted.  We confirmed the State's Attorney received a version but "G" was not deleted as he indicated to Kelly.
Reading the document we have some questions.
What does the McHenry County State's Attorney have to do with settling civil litigation?
Who does David McArdle represent?
Karen Lukasik?
Bob Miller?
Anna May Miller?
Union 150?
Who does David McArdle think he is?
The proposed settlement is to include Algonquin Township Highway Commissioner Andrew Gasser, Supervisor Charles Lutzow, Clerk Karen Lukasik, Union 150, Edgar (Edgar County Watchdogs), McHenry County State's Attorney, and all attorneys.
Our first concern is this proposed settlement document was not shared with all the parties.  The paper trail points to it being provided to James Kelly, Karen Lukasik, and the McHenry County State's Attorney.  However, we discovered early on that it was part of McArdle's response to an ARDC complaint filed against him. It is clear, McArdle is attempting a behind the scenes path to clear several people with the assistance of the State's Attorney.
McArdle outlines the following as "Lukasik Demands".  At this point, we urge removal of all liquids in your mouth as your sure to either choke on the liquid as you gasp for air or ruin a keyboard when you spit it out in disbelief. While he hides behind the claim these are Lukasik demands, the items point to McArdle being focused on other players, one of which his firm represents, local 150.
Lukasik demands:
a. Gasser Resign; State's Attorney affirmatively indicate no charges regarding no bid.
b. Lutzow resign; admit destroyed records; State's Attorney affirmatively indicate no charges regarding record destruction.
c. Statement by State's Attorney that the Clerk had done nothing wrong and had no responsibility with regard to missing records
d. Dismissal of Edgar/Township case, FOIA case, 150 case.
e. Reinstate road district employees.
f. State's Attorney return records to Township.
g. State's Attorney affirmatively indicate no charges against the Millers
h. Investigation over
i. Hanlon to pay back ?____ to the Township and Township will sign release
j. All parties to sign general release.
We have confirmed a similar version was provided to the State's Attorney, specifically, "g" read; "SA indicate investigation over".
Two days after the State's Attorney received the settlement suggestion document he responded.
Dave,
I'm not sure. Based on our conversation, I think you guys should explore it, and I'm happy to assist in any way the parties think would be helpful.
PK
For those that are not aware, McArdle's law firm represents Union 150 which may explain why he wants road district employees reinstated and Gasser removed.  While most would see this as a clear conflict for McArdle, it must be the norm for him as his firm is representing the city of Woodstock in an FOIA case against local 150.
While we can't speak for anyone else on this matter we will make our thoughts crystal clear on this totally inappropriate settlement suggestion as it relates to our involvement.
Not no, but hell no!
We will continue to move our case through the proper judicial process and prove the Township, with the clear actions of Clerk Karen Lukasik and assistance from James Kelly, violated the Freedom of Information Act and continue to violate it.
Stay tuned for even more exposure on David McArdle's actions in Algonquin Township that may soon become very problematic for him.
You can view the communications with the State's Attorney and the settlement suggestion by downloading at this link or view below.
McArdle Email to SA

.