Carlinville, IL. (ECWd) –
Carlinville Alderman Cindy Campbell resigned tonight at the Carlinville City Council meeting.
Read the resignation here and below.
Cambell was also appointed by the city to Illinois Alluvial Water Company, the formation of and participation by Carlinville is still a disputed court case in Macoupin Circuit Court.
Apparently Campbell will retain her seat on Illinois Alluvial Water Company and the residents of Carlinville will have an unelected, unaccountable person deciding how to spend their money and deciding how to provide water to Carlinville.
John Howard was appointed to the vacant seat and sworn in.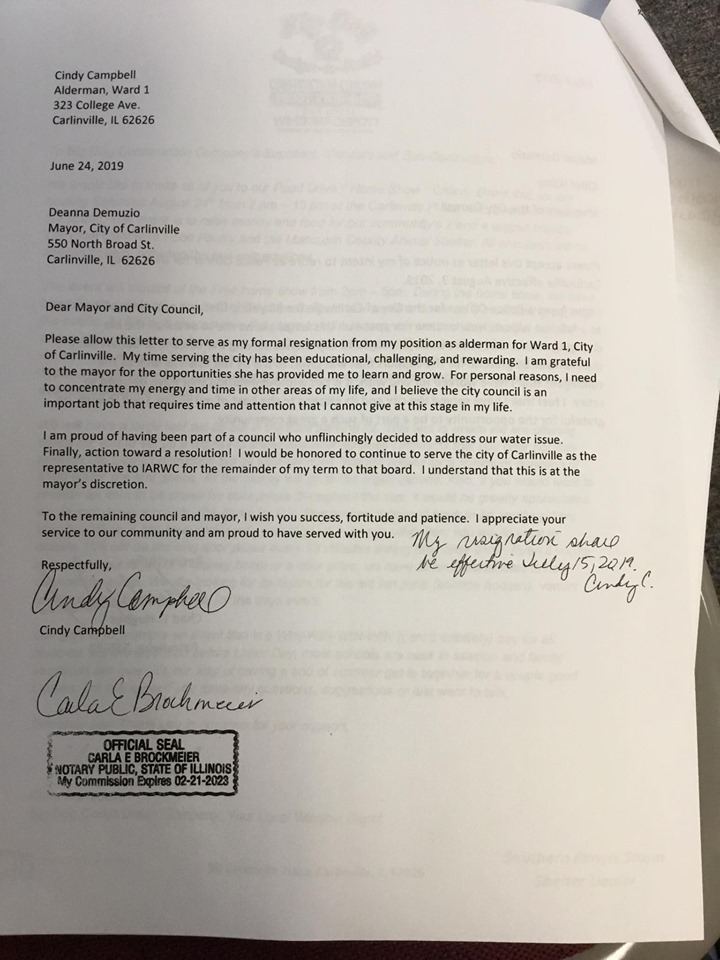 .