PARIS, IL. (ECWd) –
At about 2 p.m. today there was a two vehicle accident south of Paris in Edgar County on Illinois Route 1 near the Rt 1 and East 400th Road intersection.
This was within the IDOT resurfacing Highway 1 project (from Paris to Oliver) and right in front of the IDOT flagger who said she saw the accident.
A woman in the Red car rear-ended a tractor-trailer.
Both vehicles had to be towed from the scene, minor injuries to the driver of the car.
Route 1 is open to traffic again.
Our work is funded entirely thru donations and we
ask that you consider donating at the below link.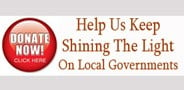 </