SPRINGFIELD, IL. (ECWd) –
Nothing much to say about this except it appears certain public officials believe they are entitled to violate parking laws while in Springfield.
The "No Parking Tow Away Zone" is clearly marked, as is the "Bike Lane."
If you spot a government vehicle doing things it shouldn't be doing, find out which government owns the vehicle by checking out www.govplates.com and then let us know what they are doing (and take a picture of it).
After we visited the Illinois Attorney General's reception yesterday, we saw this upon leaving the building (full size image here), and believe it to be the Governor's vehicle: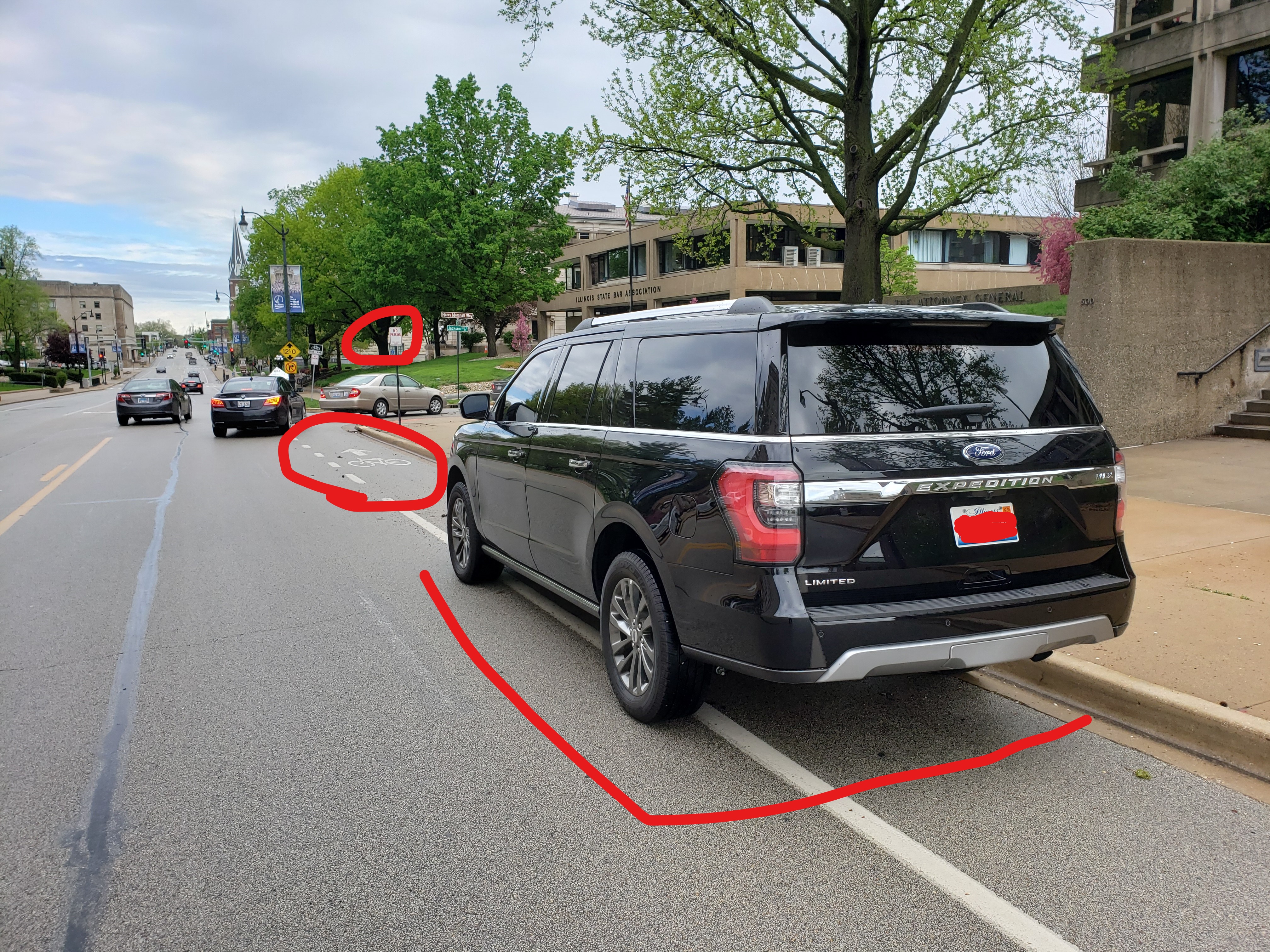 .
Our work is funded entirely thru donations and we
ask that you consider donating at the below link.