PINCKNEYVILLE, IL. (ECWd) –
According to the Pinckneyville Press:
COUNTY DECLARES STATE OF FINANCIAL EMERGENCY
During a special meeting tonight at the Perry County Government Building, the Perry County Board of Commissioners signed a resolution declaring a state of financial emergency in the county.
The resolution is below (or click here).
For more coverage of the meeting, check out next week's edition of the Pinckneyville Press.
Photo of County Resolution used with permission of Pinckneyville Press: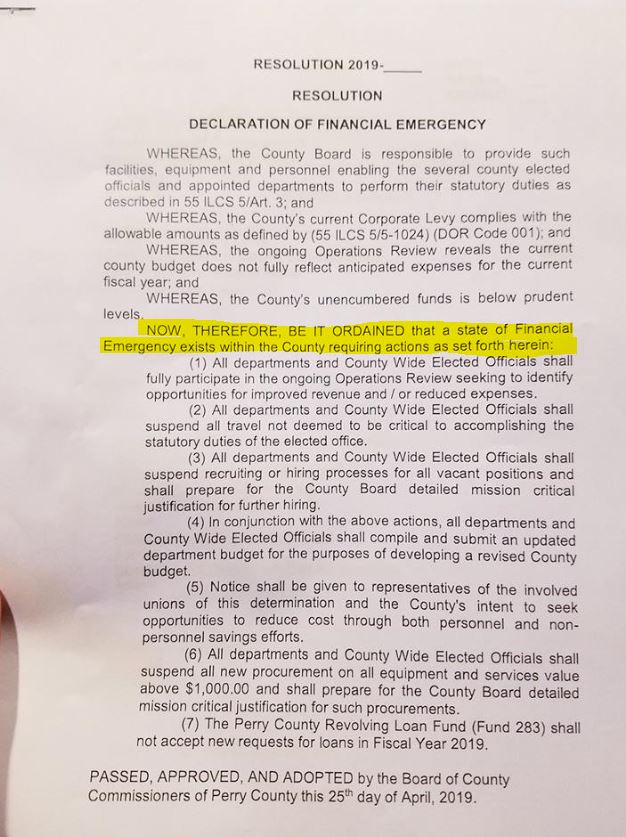 .
Our work is funded entirely thru donations and we
ask that you consider donating at the below link.