SPRINGFIELD, IL. (ECWd) –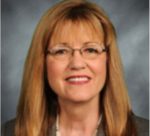 Illinois Senator Melinda Bush, (D) 31st District, apparently thinks more government secrets are better.
Bush filed Senate Bill 0196 on January 30, 2019.
This Bill would permit a public body to hire "independent contractors" in secret, outside the prying eyes of the public.
It would expand on the exceptions to open meetings, permitting a public body to enter into closed session to discuss the appointment, employment, compensation, performance, discipline, and dismissal of Independent contractors and volunteers.
Currently, that exception in the Open Meetings Act only permits closed sessions to discuss employees and attorneys of the public body.
Synopsis As Introduced
Amends the Open Meetings Act. Provides that a public body may hold a closed meeting to consider the appointment, employment, compensation, discipline, performance, or dismissal of specific employees, specific independent contractors, or specific volunteers (currently, only specific employees) of the public body or legal counsel for the public body, including hearing testimony on a complaint lodged against an employee, independent contractor, or volunteer of the public body or against legal counsel for the public body to determine its validity. Effective immediately.
What this does, is shroud the competitive bidding process in secrecy by permitting closed session discussion on contractors and volunteers. The competitive bidding process is in place so the public can observe, and so a public official cannot circumvent, the bid awarding process.
Permitting these discussions behind closed doors invites favoritism and corruption.
Let's hope this bill fails and never again sees the light of day.
.