DANVILLE, IL. (ECWd) –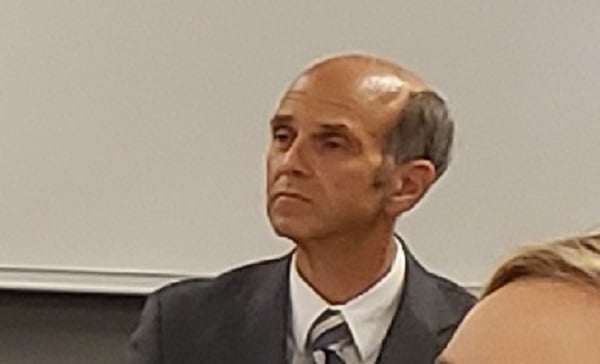 In a recent Danville Area Community College ("DACC") Board meeting, Board Members were basically instructed by DACC president Steve Nacco not to listen to concerns raised by citizens in attendance. Steve Nacco provided these instructions of censorship…prior to inviting the public to comment in public session. 
As in the month before, the issues of concern center around DACC's Executive Vice-President, Instruction and Student Services, Danville, Illinois, Dave Kietzman and his 14-year participation on the Vermilion County Regional Airport Authority (VCRAA). At a previous DACC board meeting, copies of the laws in which Dave Keitzman is believed to be in conflict with were provide to the board. If the board members bothered to read it, we are confident they could not honestly allow this to continue.
Here is what we got out of the president's ranting (even though all of it is wrong):
regular people have no right to read or interpret Illinois Statute (how dare they even talk)

the college's attorney knows what to do (even if he can't read and comprehend simple statutory language, and even if he is conflicted in any interpretation he might render)

firing someone with a statutory conflict violates federal law (LOL)

men of integrity violate state law with impunity – and get celebrated for it
Our answer to what Nacco said:
It does not take a law license to read, understand, and interpret Illinois statutes. If the law says a person cannot be appointed to an Airport Authority if he is an officer or employee of a unit of local government, how can anyone misinterpret what it says – law degree or not? IE: If Bob is a part-time janitor at the public library he cannot be appointed to the Airport Authority. Period. Same goes for executive vice presidents of a community college.

The college's attorney is wrong. Have him sign his name to a legal opinion so we can show the world how wrong he is. He is also rendering an opinion when he has a potential conflict of interest in representing the law breaker in both positions that conflict with each other. Nothing in the law requires or even suggests, that you must wait on any decision or letter from IDOT to identify Kietzman is holding statutorily prohibited positions

Firing someone for a statutory conflict of interest that he refuses to address does not violate any law; federal or state. He should be terminated for the conflict, not for his age. That was a cop-out used to confuse the board members and the public, and this president knows it

If Kietzman was a man of integrity, he could surely use his vast knowledge to read and interpret the law which prohibits his holding of both positions. Instead, he is making the attorney and the college president look like the fools they are for insisting he is doing nothing wrong when the plain language of the statute says he is
What is puzzling…is why the Board has yet to deal with the seriousness of this concern…in light of the facts. There were no agenda items regarding this matter in the board meeting and yet, we believe DACC itself is violating Illinois Law by continuing to compensate Dave Keitzman. (As determined by existing case law which mandates automatic ouster of the first position held when accepting a conflicting position – this is an operation of law with no court action needed).
It is also interesting to see how DACC resources, based on the president's comments, are now being used to delay action and protect the continued presence of Dave Kietzman.
Finally, what is this teaching our young students; that it's OK to violate the law as long as you are a "man of integrity?"
.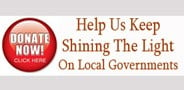 <