BOLINGBROOK, IL. (ECWd) –
During the October 9, 2018, DuPage Township Board of Trustees meeting, Trustee Burgess, and later followed by Supervisor Mayer, stated that they had photographs of me standing with a political candidate, holding a donation check.
Burgess said he had a picture of me receiving a check from a candidate, Mayer said who he thought the picture was with.
Kirk Allen submitted a Freedom of Information Act request for a copy of all photographs of any candidate giving a check to the Edgar County Watchdogs, Kirk Allen, or John Kraft. Of course, we already knew there were no photographs because it never happened.
It was no big surprise, then, when the Township replied that "no such records exist."
Q:  If no such records exist, why did both Burgess and Mayer state during the meeting that they had those photographs?
A:  They lied.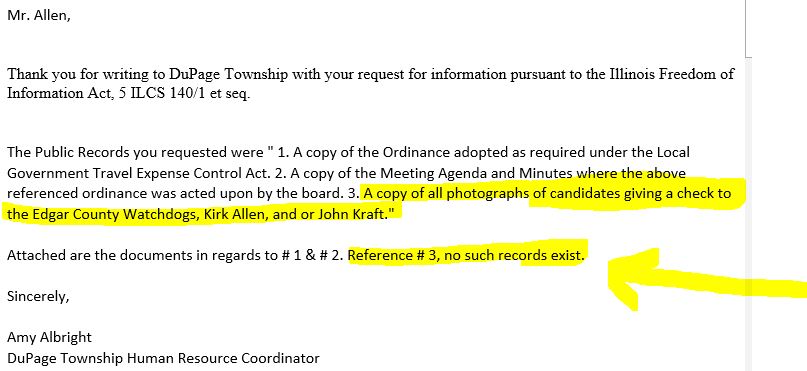 .