Wesley Township, IL. (ECWd) –
During last night's meeting, Wesley Township Trustee John Smith resigned during the public comment portion of the meeting.
He has been absent for several meetings lately, and even left a meeting several months ago saying that he quit, but since he failed to submit a signed resignation, no action could be taken at that time.
This time it is official as he left a signed resignation with the Supervisor.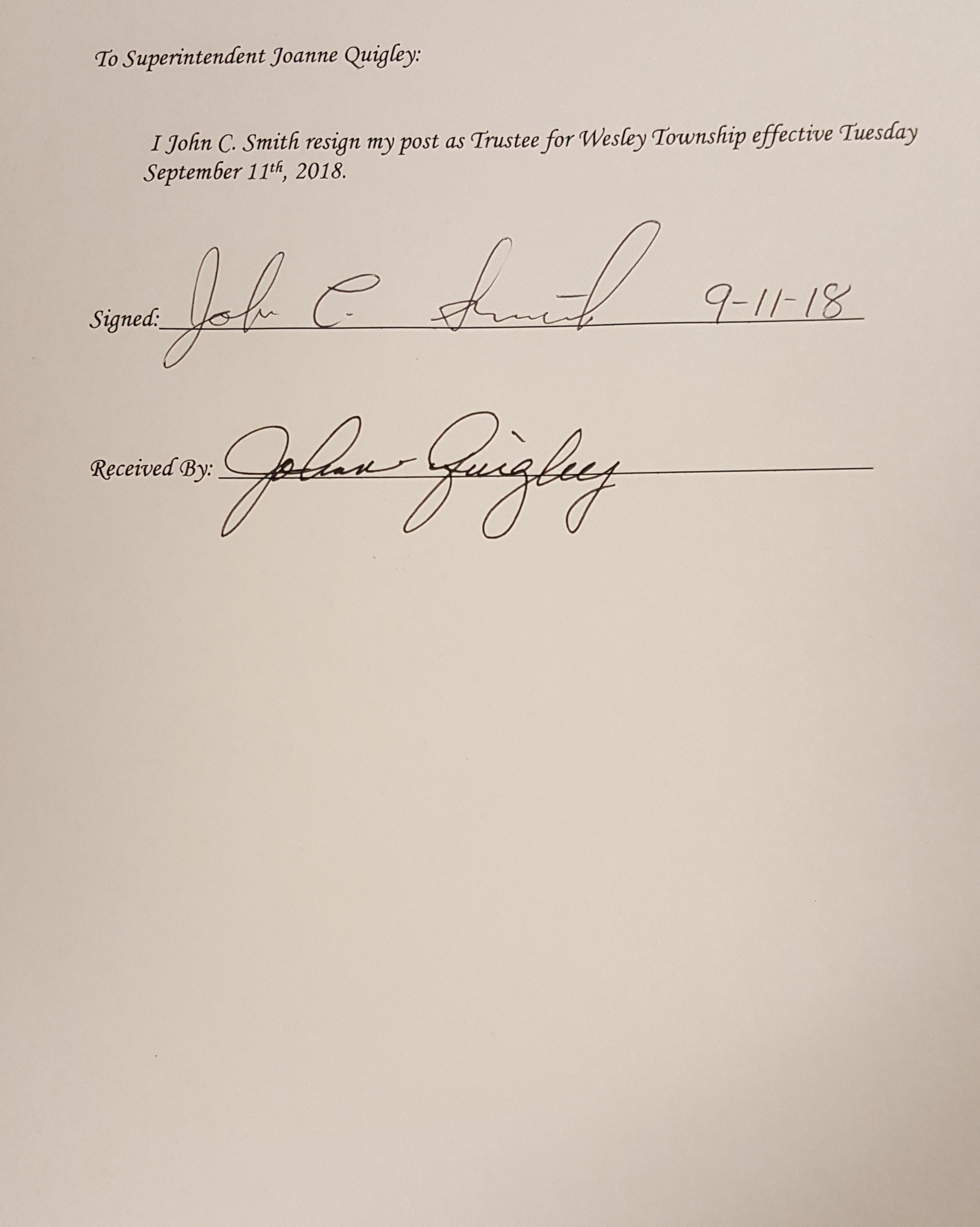 .
Our work is funded entirely thru donations and we
ask that you consider donating at the below link.