Will & Dupage Co. (ECWd) –
Wanting to make a difference in your local government but don't know where to start?  Join us Sunday afternoon, September 16th at the Holiday Inn & Suites in Bolingbrook, IL from 1 pm – 5 pm.
This FREE training will provide you with the information you need to hold your local government accountable as well as help identify when your money is being spent in violation of the law.
Although not required, we would appreciate if you would register in advance at this link.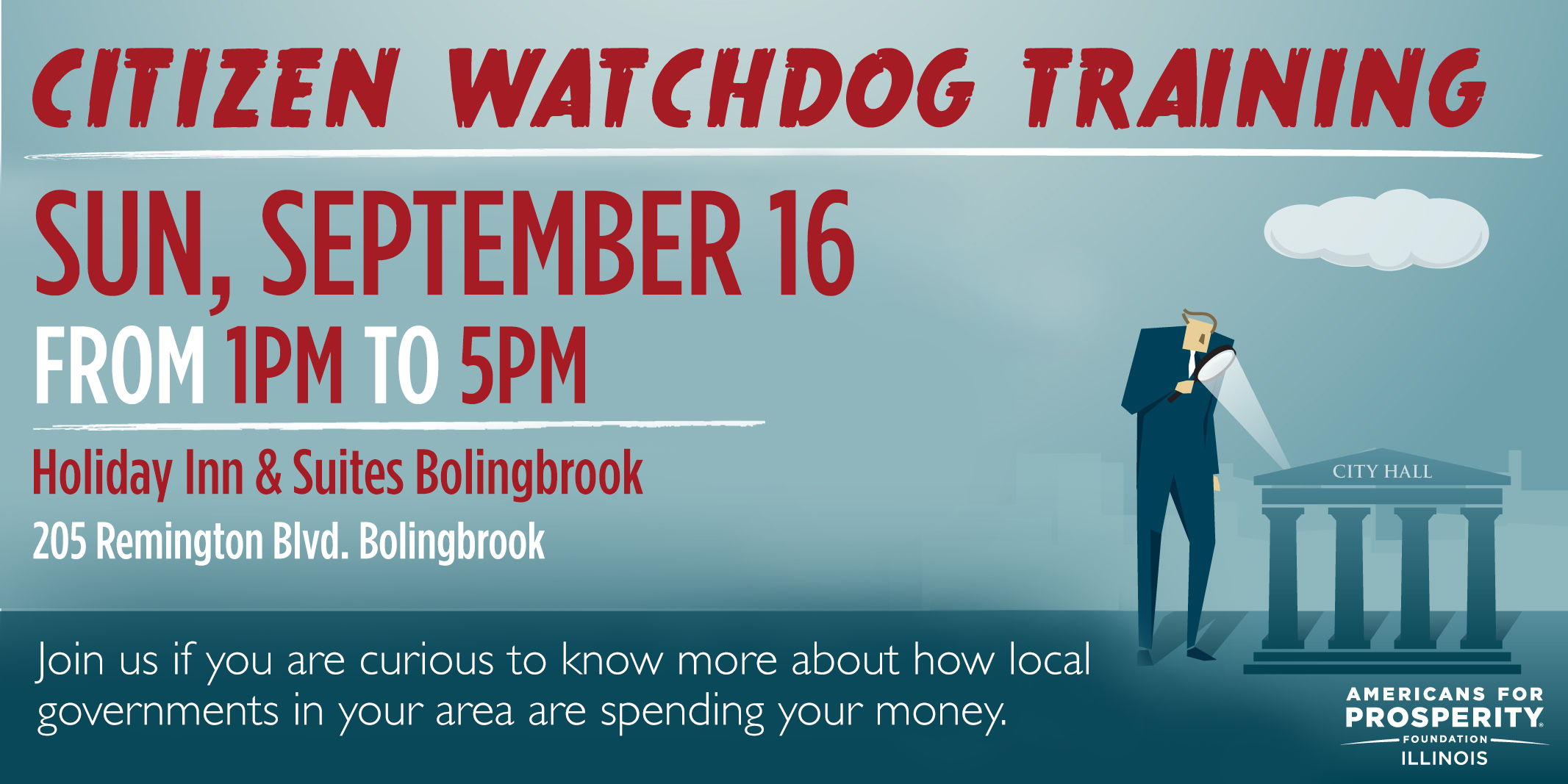 .
Our work is funded entirely thru donations and we
ask that you consider donating at the below link.