WHEELING, IL. (ECWd) –
During public comment at the July 26, 2018 Wheeling city council meeting, Mrs. Wilson gave public comment as she usually does at Wheeling meetings, but this time was different.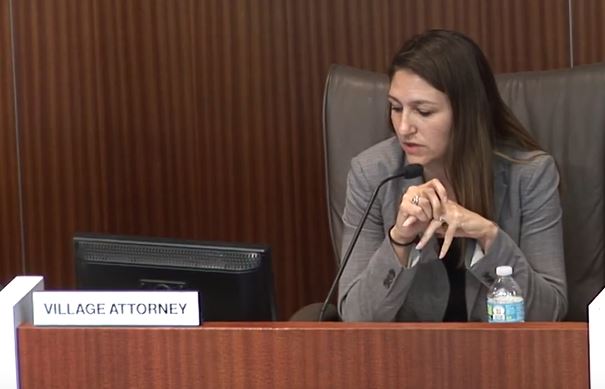 During her non-threatening public comment, the city attorney decided to try and interrupt her comments, which did not work.
After explaining the content and attachments to an email she sent to the board about the rising property taxes for Wheeling home-owners and other things, she ended with "do the right thing, or I will be holding you accountable" – and a trustee, apparently not knowing his comment would be heard, said "sounds like a threat."
For the person who thinks being held accountable is a threat, I suggest you immediately resign as you are obviously not cut out for public service. Your comments were out of line and a clear attempt at intimidating her into silence.
What is so threatening about being held accountable? The law provides for citizens to hold their elected officials accountable for the decisions they make, the FOIA even calls it a duty of the citizen.
Look no further than the preamble of the Freedom of Information Act:
Pursuant to the fundamental philosophy of the American constitutional form of government, it is declared to be the public policy of the State of Illinois that all persons are entitled to full and complete information regarding the affairs of government and the official acts and policies of those who represent them as public officials and public employees consistent with the terms of this Act. Such access is necessary to enable the people to fulfill their duties of discussing public issues fully and freely, making informed political judgments and monitoring government to ensure that it is being conducted in the public interest.
Free speech also assists in holding public officials accountable, as does the ballot box.
.
Our work is funded entirely thru donations and we
ask that you consider donating at the below link.