McHenry Co. (ECWd) –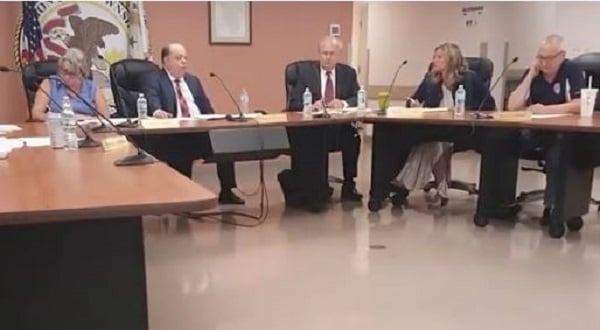 The more we watch the current Algonquin Township, the more we are convinced those in charge have no business in public office as they can't follow the simplest of laws.
60 ILCS 1/100-5 – (a) The township board may employ and fix the compensation of township employees that the board deems necessary, excluding the employees of the offices of supervisor of general assistance, township collector, and township assessor.
Today we obtained a link to Indeed.com, a website posting job openings.  To our surprise, we found that the Algonquin Township is seeking an administrative assistant. It should be noted that the position makes no mention of duties involving General Assistance, Township Collector, or the Assessor, thus the board is the one in charge of determining necessity and compensation.
A review of the minutes has not produced any action by the Board to deem such a position necessary, nor set any compensation for that position so we must ask, who determined this needed position and who set the salary at $15 an hour?
This is just another example of how even the simplest of laws are not being followed by those running the Algonquin Township.
Is it time for Charles Lutzow, the Supervisor, to resign?
Below is a copy of the listing:
Assistant to Office Administrator
Algonquin Township – Crystal Lake, IL 60014
$15 an hour
Revised 6-29-18
Qualifications & Duties – Hours 9:00 AM to 1:00 PM
People Person – polite & courteous to make a good impression to the public.
Courteous telephone skills
-Transfer calls within the building or refer them to the correct number/place.
-Is expected to be the "411" for people calling looking for information within the township
and the county. Ability to look up info on the internet.
Must handle confidential information and keep it confidential.
Good Computer Skills
Microsoft Word and Microsoft Outlook
Good with numbers – will need to learn accounting system & payroll processing
Program the electronic message sign
Maintain & update the Township Website
Coordinate senior programs – needs to get along well with senior citizens.
-Make appointments for AARP Senior Tax Aid & Driver's Safety Class
-Complete forms & take pictures for the RTA Senior Reduced Fare program
Coordinate the use of the building meeting rooms by community groups and manage the calendar for all activity.
Keep applications for building use current with contact people & door codes.
Routine tasks: Take mail to mailbox and get the mail when delivered
Order supplies such as paper towels, Kleenex, etc.
There is no daily maintenance of the building; each department is responsible refilling paper products when needed.
6-29-18
Job Type: Part-time
Salary: $15.00 /hour
License:
.
Our work is funded entirely thru donations and we
ask that you consider donating at the below link.