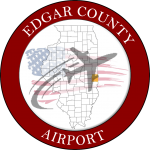 PARIS, IL. (ECWd – News they don't want you to know) –
After almost 4 years of review, the Edgar County Airport Apron Expansion / Fuel Farm project has been given somewhat of a "green light" by the FAA and IDOT.
This project was first stopped due to proven fraud in the grant application submitted by the former airport manager, former airport and county board members, and the Engineering firm who appeared to throw the county under the bus in that application by specifically stating the information presented was received from the airport manager, thereby absolving themselves of any responsibility for false reports on the airport's part. It was later stopped because Edgar County did not have the required land zoning.
We covered zoning for airports in an article from 2016 (here) explaining the difference between a county airport and municipal or airport authorities and the statutes they must comply with. Despite local newspaper reports that Edgar County's Airport was not unique, we proved that idea wrong in a March 11, 2016 article (here).
Local Edgar County resident Robert Bogue, along with others submitted information to the FAA for their consideration, which resulted in several work stoppages over the course of four years. For the record, there is a new Airport Manager, a new Airport Advisory Board, and new County Board members since this issue began.
Timeline of the events of this airport grant:
Obviously, we disagree with this latest letter and will follow-up with an in-depth article on this letter in the coming days. There is a difference between "land" and "air hazard" zoning, there is case law supporting that difference, and we will attempt to explain it in detail.
.
[documentcloud url="http://www.documentcloud.org/documents/4497829-image2018-06-05-065552.html" responsive=true]
.
Our work is funded entirely thru donations and we
ask that you consider donating at the below link.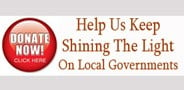 </