SPRING VALLEY, IL. (ECWd) –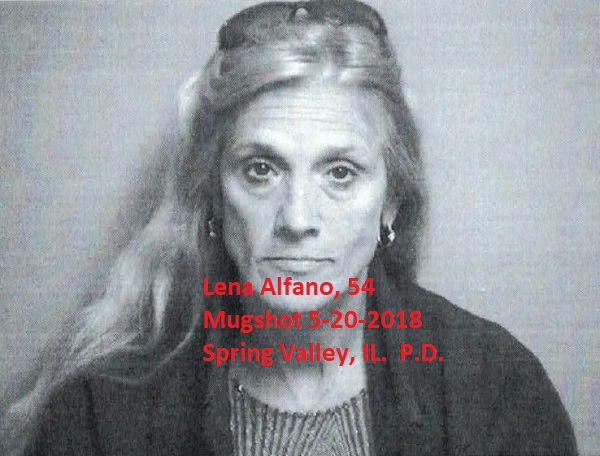 More information has been made available in the arrest of Frank Mautino's wife, Lena Alfano, for battery on the night of May 19, 2018.
She was charged with Class C Misdemeanor of battery, bodily harm. Case number 2018CM132 in Bureau County.
Apparently, there was an altercation between Alfano and another woman who she accused her husband of stealing money some 20 years ago.
The Spring Valley Police Officer's report indicated that Alfano was holding a beer while being questioned, was swaying back and forth, and he could smell a strong odor of alcohol on her breath. During the questioning, Alfano stated "So I kicked her ass, I admit it. Take me to jail." She was subsequently handcuffed, notified she was under arrest, placed in the rear of the caged squad car, and taken to jail. During the ride to jail she repeated several times that she beat her up and that she would do it again every time she saw her, and that she doesn't care if she gets arrested again.
Frank Mautino appeared at the Police Department and posted her Bond with a company check in the amount of $120.00.
Her mandatory appearance in Court is scheduled for June 22, 2018, at 9:00 a.m. in the Bureau County Courthouse.
Read the police report below:
.
Our work is funded entirely thru donations and we
ask that you consider donating at the below link.