McHenry Co. (ECWd) –
Taxpayers of Algonquin, the party was on your dime and paid for with May 2017 bills for the Road District.
I wonder what Road District public business this was tied to just two weeks before leaving office?
Sometimes words are not needed.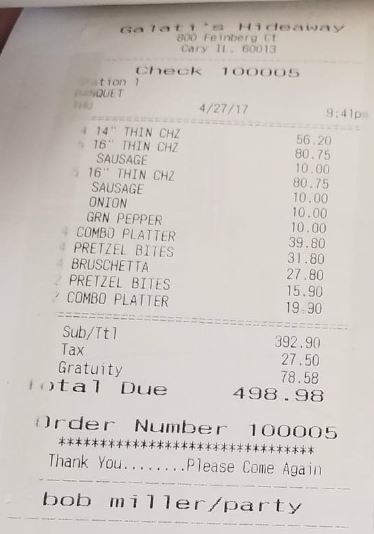 .
Our work is funded entirely thru donations and we
ask that you consider donating at the below link.