Illinois (ECWd) –
The common theme among those wanting your vote is to convince you that only they can make things better. Here in Illinois, "better" is an undefined term subject to the limited paradigm of the person pulling the lever or filling that circle next to the name of those they support.
Governor Rauner won the Republican primary and during his victory speech he said, "I want to congratulate my opponent on her principled stand…..for those of you around the State of Illinois who wanted to send me a message, let me be clear, I have heard you." (WBBM Radio) 
A couple things jumped out at us when we heard those words.  Rauner's entire campaign was void of any accomplishments.  It was a campaign of hit pieces falsely tying Jeannie Ives to Micheal Madigan. They were all lies and he knew it.  How do we know that he knew they were lies?  First, from his victory speech, which may be the first time in this campaign he told the truth.
He congratulated his opponent for her "principled stand".   For those not familiar with what those principles were, it was grounded in the West Point Code of Conduct where she graduated from.  She will not lie, cheat, steal or tolerate those who do. Not exactly principles that would tie her to Madigan.
Oh, do tell us, Governor Rauner, what principles of your opponent do you speak of?  Governor Rauner knows his campaign was one of lies and we suspect had the media statewide done what they did upstate, Jeannie Ives would have been the victor in yesterdays message to the Governor.  For those not familiar with what the media did in the Cook County area, they exposed Rauner for his lies about his opponent.  Such exposure was practically non-existent in most of the state.  The fact that Ives won DuPage County by over 4% points in the claimed Republican stronghold in this state proves that point in our opinion.  Looking at the map of last nights results provided by the Sun-Times, it would be telling to know how much truth was told about Rauner's lies by the media (TV, Radio, and Newspaper) in those Counties where Rauner pulled out narrow victories (counties in purple).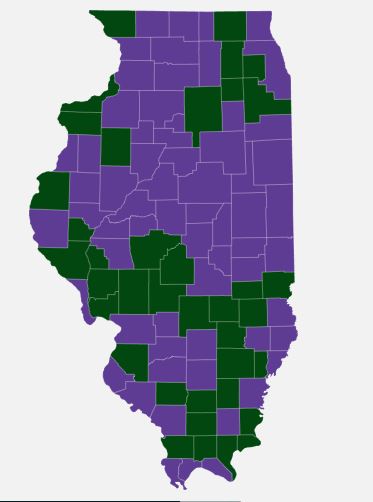 Rauner claims to have heard the message.  We can only wonder how his paradigm will define that "message". More importantly, hearing the message is much different than listening to the message. We suspect he was truthful when he said he heard the message but short of a public apology for his lies and action to reverse the damage he created in this state and within the Republican party, we contend he has not listened to the message.
Knowing elections have consequences, we predict Rauner's actions during his first term and false attacks and lies about a principled and respected legislature in this primary will ensure this election is the last that he ever wins.
.
Our work is funded entirely thru donations and we
ask that you consider donating at the below link.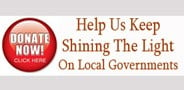 Photo credit Crains Chicago Business