Edgar Co. (ECWd) –
Justin Hefner had his first appearance in court this morning.  He has been transferred to the Danville, IL. VA Center and his hearing was continued until March 15th, 2018.
According to Judici, he has not been charged with any gun crimes.  Current charges are as follows:
COUNT I FALSE PERSONATION OF A GOVERNMENT OFFICIAL – Class A Misdemeanor
COUNT II FALSE PERSONATION OF A PEACE OFFICER – Class 4 Felony
COUNT III FALSE PERSONATION OF A PEACE OFFICER WHILE ATTEMPTING TO COMMIT A FELONY – Class 4 Felony
If the AR-15 recovered from his vehicle was in a case and unloaded, that would explain why no gun charge for that firearm. We have not seen any charges pertaining to the BB gun and that may be because of what defines a Firearm under the Illinois criminal code.
(720 ILCS 5/2-7.1) 
    Sec. 2-7.1. "Firearm" and "firearm ammunition". "Firearm" and "firearm ammunition" have the meanings ascribed to them in Section 1.1 of the Firearm Owners Identification Card Act. 
(Source: P.A. 91-544, eff. 1-1-00.
430 ILCS 65/1.1 – "Firearm" means any device, by whatever name known, which is designed to expel a projectile or projectiles by the action of an explosion, expansion of gas or escape of gas; excluding, however:
 (1) any pneumatic gun, spring gun, paint ball gun, or B-B gun which expels a single globular projectile not exceeding .18 inch in diameter or which has a maximum muzzle velocity of less than 700 feet per second;
Most BB guns are .177 inch in diameter so it would not qualify as a firearm.
We are pleased to see that he is getting appropriate care through the Veterans Administration.
We will continue to update as this case moves forward in the courts.
.
Our work is funded entirely thru donations and we
ask that you consider donating at the below link.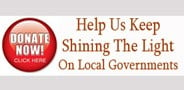 </a