CHARLESTON, IL. (ECWd) –
The Bruce Rauner slate of candidates, Attorney General Candidate Erika Herald, State Representative Avery Borne, GOP Chairman Tim Schneider called for Jeanne Ives to remove a campaign video ad, citing it being sexist, racist, and homophobic.  We may find out if that was a true concern or more political rhetoric to bolster the "Rauner Slate". 
On March 1st, Attorney General Candidate Erika Herald will be the keynote speaker at the Coles County Republican Lincoln Day Dinner. This dinner was arranged and quietly publicized by the documented racist (based on his own comments) Coles County GOP Chairman, John Clough.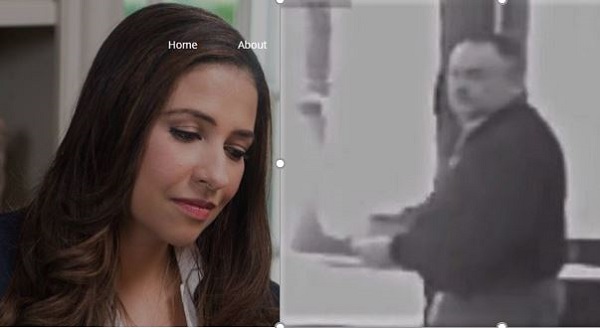 Clough has reportedly gone out of his way to make sure that only his preferred candidates have tickets to the event. This includes "not having enough tickets" for certain people that want to attend.  Of particular interest is the claim we are not allowed to attend.  
Clough was formerly appointed to the Prisoner Review Board by Governor Rauner. After that appointment, he filed a false statement of economic interest and used a state vehicle for electioneering purposes. He was also exposed for using the racist word "n…er" more than once in his previous employment as a Coles County Sheriff's Deputy. Documents provided under the Freedom of Information Act reveal his offensive language, and that his supervisor was ordered to counsel him for using such language. According to Injustice Watch, Clough was removed from the Prisoner Review Board in January 2018.
If the "Rauner Slate" and particularly Erika Herald, were genuinely concerned about offensive racist, sexist, and homophobic language, why have none of them called this GOP Chairman out for his actions? Is it because he is a Rauner supporter?  Why hasn't Erika Herald refused to attend and especially refused to be the keynote speaker at a Lincoln Day Dinner planned and conducted by a known racist acting as the Coles County GOP Chairman?
Erika Harold, we ask that you "confront this challenge head-on" as your February 8th campaign newsletter suggests that you do, and demand the Coles County GOP Chairman resign as chairman and resign as committeeman. You should also demand he pulls his name off the Ballot (or officially withdraw from the race). If he fails to do that, you should publicly refuse to attend and refuse to be the keynote speaker at this or any event he is a part of.
For the rest of the "Rauner Slate" – you should strongly condemn Clough's actions and demand he resigns as Coles County GOP Chairman, and from the ballot.
No political party should ever provide refuge for people like Clough who act in this manner.
.
Our work is funded entirely thru donations and we
ask that you consider donating at the below link.