PARIS, IL. (ECWd) –
According to the IHSA website (here) Paris will play at Herrin, IL. in Round 1 of the 2017 Postseason games.
Paris Tigers have a 6-3 record while Herrin Tigers have an 8-1 record going in to this game.
While waiting for the next game, enjoy a short highlight reel from the Oct 20, 2017 game against Newton (below).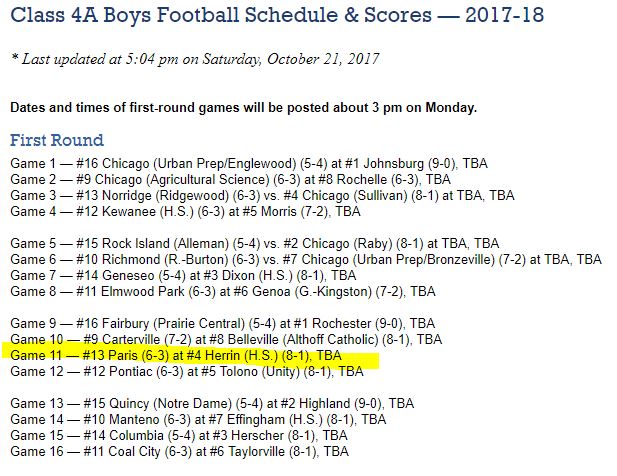 .
.