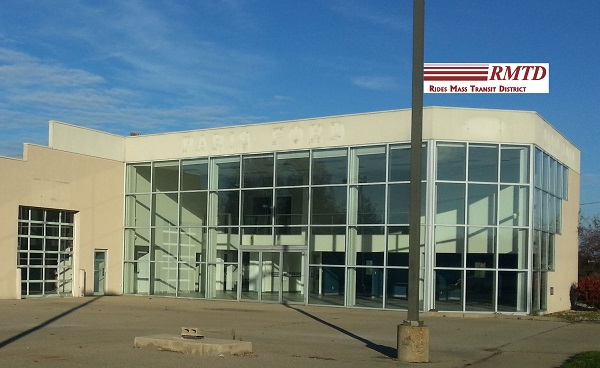 EDGAR CO., IL. (ECWd) –
In the continuing legal battle between RIDES Mass Transit District and the Edgar County Board over the remaining funds after dissolution of the East Central Illinois Mass Transit District ("ECIMTD"), a Second Amended Complaint has been filed by RIDES Mass Transit District. ECIMTD was dissolved after allegations of theft (along with lack of board oversight), which later resulted in Federal criminal guilty pleas, effectively pushed it into insolvency.
The underlying issue is whether or not a County has statutory authority to give away the remaining assets of a Mass Transit District that has allegedly been dissolved, whether a Mass Transit District has the statutory authority to ask or contract those remaining funds from a County, and whether a Resolution without statutory authority is null and void or if it can be treated as a broken contract.
We have long said this Resolution was without statutory authority, that all assets from the dissolved District went to Edgar and Clark Counties, and that RIDES' annexation of Clark (which we consider not yet annexed) and Edgar (which cannot be annexed until Clark is) is not complete and cannot be based on any unauthorized gifts of public funds. Additionally, RIDES' claim in the lawsuit that they purchased a building in Paris for more than $600k is not entirely true – yes, "they" purchased it, but those funds came from an IDOT grant which was originally earmarked for the dissolved East Central Illinois Mass Transit.
Edgar County's Motion and Memorandum reads somewhat similar to their previous ones with additional information added:
Lack of appropriation defeats any obligation of funds on behalf of the county
The Resolution is void ab initio and cannot form basis of relief (Dillon's Rule)
Transfer of funds, absent statutory authority, constitutes impermissible gift (Dillon's Rule)
Failed to allege facts sufficient to support promissory estoppel
Failed to allege enforceable contract
Failed to allege fact sufficient to support a claim for an enforceable contract
Failed to state claim for Mandamus
Laches
AMENDED COMPLAINT:
RIDES SECOND AMENDED COMPLAINT FILED WITHEXHIBITS A THROUGH R

EDGAR COUNTY'S MOTION TO DISMISS
DEFENDANT'S MOTION TO DISMISSPLAINTIFF'S SECOND-9_27_2017

EDGAR COUNTY'S MEMORANDUM SUPPORTING MOTION TO DISMISS
DEFENDANT'S MEMORANDUM OF LAW INSUPPORT-9_27_2017

.