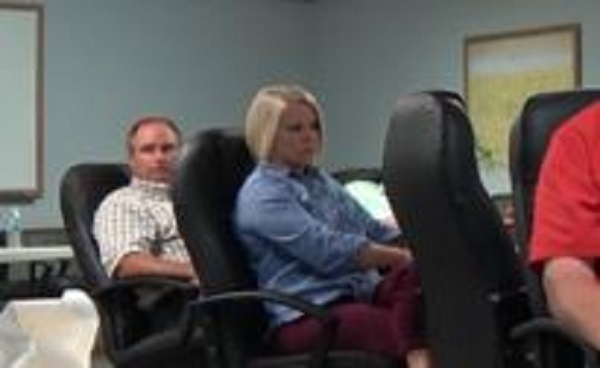 CARLINVILLE, IL. (ECWd) –
She lied – Macoupin County Enquirer-Democrat printed it.
During the October 2, 2017 Carlinville City Council meeting, Alderman Cindy Campbell told the city council that I threatened to sue the village if she voted on anything at the Proposed Water Organizational meeting (see her comments at about the 44:40 mark in this meeting's video).
The Macoupin County Enquirer-Democrat reported her comments without even reviewing the available video of the water meeting to see if she was telling the truth. MCED, if you are reading this, you already have my contact information.
As you can see, thru the publicly available video, never once did I threaten any litigation based off any alleged vote or non-vote by anyone at that meeting.
My comments on lawsuits was the fact that Carlinville obviously has transparency problems since they are already fighting several lawsuits, with at least one more on the way, for their refusal to provide records in accordance with the Illinois Freedom of Information Act.
The concerns I brought forth at the water meeting, which were verified at the city council meeting, was that she did not have any authority to bind the city with any votes. The city council later voted to give her unlimited voting powers without checking to see if they had that authority to give (which they do not). The discussion prior to the final vote was only on spending up to the $30k already allocated to the water meeting, but immediately prior the vote it morphed into unlimited authority (watch the video @ 1:06:38 to see).
Some guy who didn't give his name said he thinks all alderman should just follow the leader without question, "get on the train or go home" – sorry buddy, their right to question the actions comes with their elected office – that is why they were voted in. He also wanted to know who hired me to show up. The answer is, the city "hired me" thru their actions in violating the FOIA time and time again – their complete lack of transparency, and their efforts to become even less transparent by forming a non-profit without the authority to form one.
.