WHEELING, IL. (ECWd) –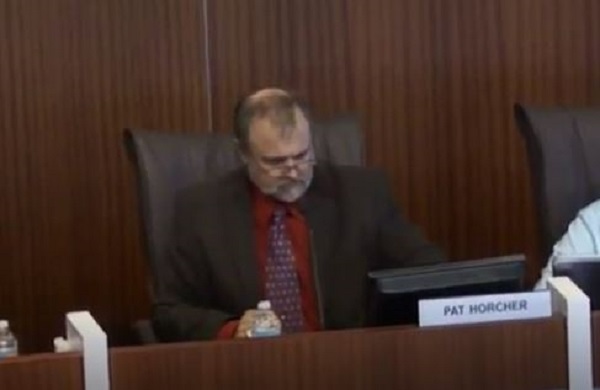 During this evening's Wheeling Village Trustee meeting, Mayor Horcher issued a Proclamation in support of the Constitution of the United States of America and celebration of Constitution Week.
Yes! He advised "all citizens to reflect on all of their privileges and rights of being an American" – however, it appears it was nothing more than going thru the motions…because…
Almost immediately afterward, he trampled all over a citizen's First Amendment RIGHT to petition the government, and her Statutory right under the Open Meetings Act to address her public officials during open public meetings. Someone should file a criminal complaint against Mayor Horcher for the crime of violation of Section 2.06(g) of the Open Meetings Act, which if proven guilty is a Class C Misdemeanor according to Section 4 of the Act.
He appeared to have a problem with addressing elected officials by-name. However, the OMA specifically permits addressing "public officials" – it does not prohibit naming them, and it does not require addressing the entire board at the same time:
(g) Any person shall be permitted an opportunity to address public officials under the rules established and recorded by the public body.
In a supreme act of hatred and contempt towards a citizen voicing her opinion, Mayor Horcher continually interrupted her comments, acted in an unprofessional way, appeared to be acting on previous bad advice from their attorney, and finally ejected her from the meeting thru the use of a city police officer.
He was wrong, the city was wrong, and any attorney that advised him to do that was wrong.
Watch the video:
.