ATLANTA, IL. (ECWd) –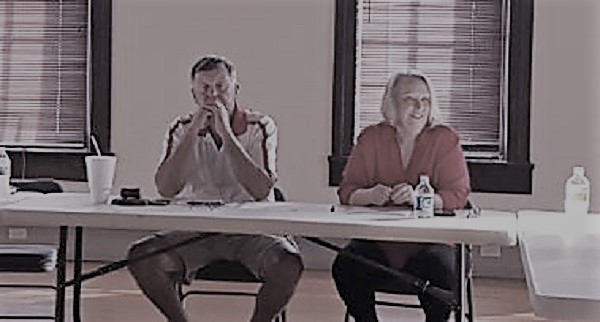 After the Atlanta Library District's August 10, 2017 public meeting, I filed a Request for Review with the Illinois Attorney General's Public Access Counselor alleging the board violated the open meetings act by not publicly reciting the issue they were about to vote on, prior to the vote.
In the library's response to the PAC, they claimed it was not a motion to pay any bills, but rather a motion to accept the Treasurer's Report. That being the case, the title of the document was sufficient, along with copies of the treasurer's report being made available to attendees.
The problem, is that there were no copies readily available to meeting attendees, at least that we knew of. The board chairman insists there were copies available, but he never informed anyone they were available.
The board was confused on what their action was – as in they did not know if they were voting to pay the bills or if they were simply voting to accept the report.
We will get to the bottom of it because we have requested all the board minutes reflecting votes taken to authorize payments of bills and invoices. We suspect there will be no such minutes.
The Library District Act states that "the Board" has exclusive control of expenditures – not the board treasurer. These words mean that at some time, the board must authorize the paying of expenditures prior to any checks being written.
(75 ILCS 16/30-55.10)
    Sec. 30-55.10. Expenditure of moneys. The board shall have the exclusive control of the expenditure of all moneys collected for the library and deposited to the credit of the appropriate funds.
(Source: P.A. 87-1277.)
It is clearly not the historical norm of this library district. From all appearances and a cursory review of available minutes, there has been nothing more than acceptance of the treasurer's report.
Additionally, the board claims they have been paying on the lease for nearly a year, when in fact it had only been 8 months, the lease is illegal, there has never been a vote by the board to enter into this lease, and never a vote by the board to pay the rent. From all appearances, Bill Thomas has been doing this all on his own.
If what the board told the PAC is true, that this was only a vote on accepting the report, then the PAC's determination is correct, however, if what they actually did was approve the payments and the report, then the record needs to be set straight.