SPRINGFIELD, IL. (ECWd) –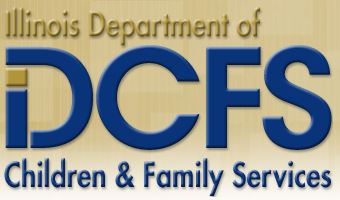 In a scathing OEIG Report, it was revealed that Department of Children and Family Services Director George Sheldon:
had improperly hired a "consultant", Igor Anderson,
made improper payments to him out of his personal accounts,
consultant lacked any substantive work product,
admitted that hiring Anderson was a stupid move,
made a personal trip to Saugatuck, Michigan with a State vehicle and paying the consultant to drive
After Anderson's contract was terminated, Director Sheldon paid for airfare and made other payments to Anderson
and more…
In addition, Igor Anderson, who was hired by Sheldon as a Confidential Assistant:
billed for hours he was on vacation in Florida during the Thanksgiving Holiday,
was asked to reimburse the State for work not performed, he never tendered payment
received a DUI while in Florida and still drove State vehicles without a driver's license
failed to report his DUI and license suspension on is employment application
The report's findings and conclusions state:
Director Sheldon mismanaged DCFS when he hired Igor Anderson
Anderson abused state time, failed to provide accurate time keeping records, and Director Sheldon approved Anderson's initial time sheets
Anderson violated DCFS's vehicle use policy and failed to disclose his license restrictions 0n state employment forms
Sheldon and Andrew Flach committed mismanagement when they commissioned work from the Zachary Group
DCFS committed mismanagement when they processed no-bid contracts as grants.
Director Sheldon resigned on May 31, 2017, to take employment as CEO of "Our Kids of Miami-Dade/Monroe, Inc.," in Florida.
Is there More?
DCFS's contract with Five Points involved a person with whom Director Sheldon

had and has a financial relationship

, given that the contract specifically provided that Mr. Pantaleon would perform work under it.
DCFS Director George Sheldon took official action related to awarding a no-bid contract to Five Points, which was a contract involving a person with whom Director Sheldon had a financial relationship, in violation of DCFS 's conflict of interest policy and 89 Ill. Admin. Code 437.40(e).
Unfortunately, we do not yet know if Sheldon will receive retirement pay from his time working for the State of Illinois.
Even more unfortunate, it appears the evidence obtained and reported by the OEIG points to a clear violation of the Public Officers Prohibited Activities Act, yet there is no mention anywhere of that statute, nor any recommendation for criminal prosecution for violation of that statute, which would also point to Official Misconduct, a class three felony.

Illinois, where accountability appears to be non-existant for public officials!
And we wonder why people no longer trust their government? 
07.26.17 Sheldon, Anderson, and Flach Released Report

.