KANKAKEE, IL. (ECWd) –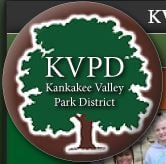 During its June 26, 2017 Kankakee Valley Park District Board of Commissioners meeting, the Board considered and approved Ordinance # 1.75, "AN ORDINANCE ELIMINATING FREE RENTAL OF PARK FACILITIES BY COMMISSIONERS"
This is a clear example of how a local public body, when confronted with allegations of statute violations, should act to cure the problems presented.
According to the Ordinance, prior practice had been to give 2 free rentals to Commissioners each year, and the District was informed that it could be a violation of Section 4 of the Park District Code.
In a unanimous vote, the Ordinance was Adopted.
"Therefore, be it ordained by the commissioners of the board of the Kankakee Valley Park District, That there will be no free rentals of Kankakee Valley Park District facilities by Commissioners."
0687_001

.