WHITESIDE CO., IL. (ECWd) –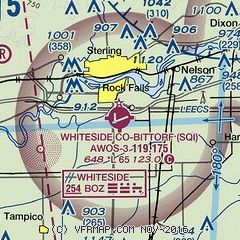 The Sauk Valley News (here and here) has reported that Dave Murray, the attorney representing Whiteside County Airport, has resigned effective June 30, 2017.
We have been working this issue for at least nine months, stating over and over again that the Whiteside County State's Attorney is the statutory legal counsel for this Airport owned by Whiteside County. The Airport does not have legal authority to hire outside legal counsel.
Dave Murray makes the third resignation from this airport/board since we started looking at the airport. Earlier in April, board Chairman Stan Domack Jr. and board member John Zaeske resigned from the board.
Our previous articles on this subject are (here).
I have asked the Whiteside County State's Attorney and the airport board to obtain an Attorney General Opinion in this subject, and both have refused. If they are so confident in their interpretation of hiring an attorney, they should welcome an AG opinion supporting their interpretation – but I think they know what answer they will receive, which is why no request for opinion has been sent to the Attorney General.
We will continue monitoring this situation as it is clear from the Sauk Valley article the county board is still in denial.
.