Orland Park, Illinois (ECWd) –
Travel receipts obtained from the Village of Orland Park via the Freedom of Information Act (FOIA) raise questions about Orland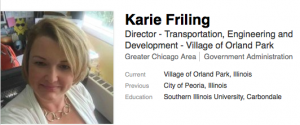 Park's longtime Development Director, Karie Friling, and her lavish travel expenses. Should taxpayers be made to foot the bill for extravagant trips to Las Vegas for public employees to have what amounts to an all-expenses-paid holiday? 
Last May, Friling headed down to Las Vegas for a week-long stay in the palatial Venetian Hotel. Ostensibly, this was for a "conference" of some kind, though the Village of Orland Park didn't provide any explanation for what sort of conference it was, what Friling hoped to learn at the conference, or what real benefit her attending this conference in Sin City had for the people of Orland Park whose tax dollars bankrolled it. 
On May 23rd, Friling took herself out to a late-night meal at a high-priced restaurant named Joe's Seafood Steak and Stone Crab (which has a 5-star OpenTable rating and is listed as an establishment where meals are easily $50 and up per person). Her receipt — on which she appears to have written "Business Dinner" — shows that she devoured $91.77 worth of shrimp cocktail, steak, lobster tail, and something called "big daddy taters" at 9:49pm. The check also seems to show that Friling was alone, as the receipt printed one guest for her table. How could Karie Friling have had a "business dinner" eating steak, lobster, and all the rest when there was just one guest at her "business dinner"?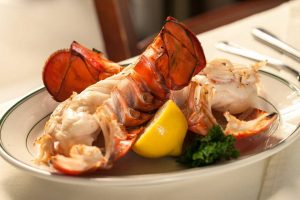 An even better question is: Why are steaks, lobsters, and shrimp cocktails approved for reimbursement for any public employee's dinner in the Village of Orland Park?
In the modern age, Skype and FaceTime videoconferencing have rendered most out-of-state business travel obsolete, as colleagues in different states (or even foreign countries) can successfully meet any time they want over their computers. While public employees certainly enjoy going to Las Vegas to have a nice time without personally having to pay for it, even the federal government issued directives back in 2009 for government conferences to no longer be held in places like Hawaii, Orlando, Anaheim, or Las Vegas since the perception ends up being that the public employees are more interested in "free" trips to these fun destinations than they care about whatever "conference" they are supposedly attending there. 

Altogether, Karie Friling burned through close to $2,000 worth of Orland Park taxpayers' money staying at the Venetian Hotel, lounging at its poolside bar (and incurring more charges to her bill there), and stuffing her face full of shrimp cocktail, steak, and lobster. What benefit did Orland Park homeowners receive from all this decadent spending? Many people in Orland Park have had to tighten their belts and forgo vacations in recent years so they could pay their property tax bills. How do families struggling to put food on the table every night feel about public employees like Friling sticking them with the bill for her lobster tail and week of fun at the Venetian in Vegas?
A good resolution for the year 2017 would be to start FOIA-ing the spending of "Development Directors" and similar positions in local public bodies, paying close attention to what conferences they attend and how extravagant they choose to be when ordering their "free" meals on the public's dime. If Karie Friling truly needed to attend that conference in Las Vegas for a legitimate purpose, couldn't she have found a cheaper hotel to stay in than the Venetian? At dinner, couldn't she have had a hamburger or chicken caesar salad at a diner instead of the steak and lobster in one of the most expensive restaurants around?
No small business would ever be able to stay in business if it ran itself like the Village of Orland Park. But, that's because a private company doesn't have the ability to raise taxes and increase its own revenue whenever it needs more money to afford the expensive habits of employees like Karie Friling.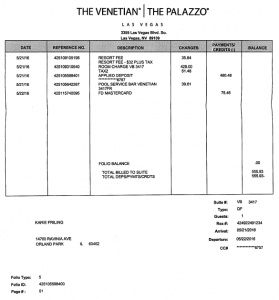 .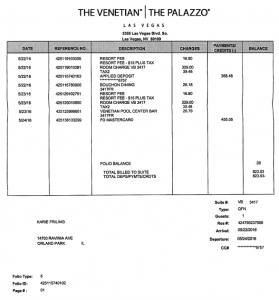 .
Please consider a donation to the Edgar County Watchdogs.
[wp_eStore_donate id=1]