Lincoln Way D210 –
We finally confirmed that the school district owned house where Coach Ernst has taken up homestead for perhaps one of the least expensive rental homes in the area, thanks to the taxpayers, is also provided with free lawn care courtesy of D210 taxpayers.
So he gets $500 per month rent AND never has to do any yard work like mowing, raking , weed eating, etc.
According to Assistant Superintendent Sawin, the Brickman Group is contracted for yard maintenance and added it to their list without without changing what they pay them.
Mr. Kraft,
In response to your request, the company that maintains our lawns – the Brickman Group – added the cutting of that grass to their work at our West High School. In doing so, they did not change what we pay for the work they do at that location.
Ron
Ronald R. Sawin
Assistant Superintendent — Business
Lincoln-Way Community High School District 210
That's fine and dandy, but don't you think the rent should be increased since the yard maintenance is not the responsibility of the renter?
How much would a person normally pay to have someone mow an approximate 1 acre lot?
Is this being reported as income on Ernst' income taxes?
Is the Brickman Group providing this "service" to other employees where they live?
Could this be considered an improper gift from a prohibited source?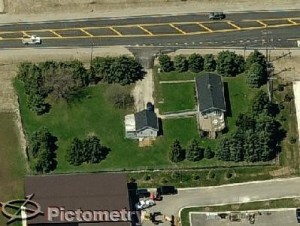 Please consider a donation to the Edgar County Watchdogs.
[wp_eStore_donate id=1]