Will Co. (ECWd) –
Today I received my Freedom of Information request from District 210 for a copy of the resignation letter submitted by Kevin Molloy.  Not sure why it took them so long to get it to me since the local media got copies the day after he resigned but regardless, we now have it.
There has to be a common watering hole for public officials because once again the mantra found in Molloy's resignation letter is the same we hear from so many others. You dare question those in power and you're labeled with trying to destroy the school.  Frankly, after 9 months of that garbage from the College of DuPage we are sick of it. It's a false narrative and it's time public officials wake up and realize the people are awake and we are going to exercise our 1st Amendment right.  Demanding answers from our public officials does not mean people want to destroy their government.
Molloy's letter takes no responsibility for the $500,000,000.00 in bond debt the taxpayers are faced with. He makes no mention of the illegal process used that established a no bid, no RFP, Day Care Center, nor did he take any responsibility for taxpayer dollars being used to train dogs instead of children.  The day prior to his resignation he called people animals and then claimed he knew nothing about the dog training facility even though he signed the agreement with the Park District outlining that very facility three years earlier.
It is clear that Molloy and many others in public office don't understand that when We The People start asking tough questions and demanding accountability to their decisions, or lack of, it's not to tear anything down.  It's the process of fixing it and sadly these officials refuse to accept they allowed things to be broken under their watch.
I know in the few short months we have been looking into things there has been a clear effort to circumvent the FOIA process as records prove what is going on.  Molloy claimed in his resignation, "it was never for one second, as this group would have you think, about politics."  Sadly for Molloy, there is zero evidence that the local group holding them accountable has done so because of politics.  They have done so because people like Molloy have failed  at their post, which is to represent the taxpayer, not the Administration!

The great thing about our FOI law is that when you can expose the records, they are what they are.  There is no politics, outside of the paper trail that will always point to politic and political favors or abuse.  The politics we witnessed with District 210 is the protection of what many will argue is a political structure of people like Wyllie who manipulated things to their gain, and I am sure others.   All while the board did nothing to protect the taxpayers from his wrongdoing.   Refusal to hold any of those people accountable is  what the citizens are fed up with.
Had Molloy asked tough question, like those former board member Christopher McFadden asked, this district might not be in the mess it's in.
No Mr. Molloy, this is not about tearing down the district.  This is about peeling back the onion of malfeasance and keep peeling it back no matter how bad the stink, and it's bad.  Until you get to the bottom of who is responsible for all these illegal actions and hold them accountable, your District will never regain it's footing of trust by your taxpayers.
He goes on crying about how tough things are for him and claims he was "forced" to resign.  "With the property tax freeze on the horizon and the pension shift looming, this was our only
choice to get where we needed to be. It was this decision that ultimately forced my resignation."  The decision he is referring to was to close the school.
His own statement tells us plenty.  He was worried about a property tax freeze on the horizon.  That means he had no concern for the spending before, because they could simply tax the people more, which is what has happen.  The pension shift looming, go cry me a river.   The pension shift discussion has been going on for two years and even if it were to happen, it would be phased in over several years so that lame excuse won't work either.
How sad that he felt his only choice was to close a school instead of take action to hold people accountable, take action to recover funds from illegal activity, or simply listen to the wealth of knowledge found in the citizens of the District that had solutions he had yet to recognize.
It appears Molloy will go down in the history books as yet another public official who claims they were there for the children, yet ended up doing more harm than good by allowing Administrators to run the show and failing to understand he answers to the people.
It's high time school board members in this state take a stand against these out of control administrations who are bleeding the taxpayers on every front.  Yes, there might be some good ones out there but by far the bad have them beat.
If you don't think that is the problem then simply ask a teacher to define what they think the biggest financial issue is in their districts.  Most have told us the out of control Administrators who do nothing but make teachers lives harder.
Wake up and take back you school and dont let the wining crybabies distract the real mission of ensuring sound fiscally responsible local government.
For a man that cites the word "love" at least seven times in his resignation letter I can only ask, if your love was so great why didn't you take a single step to hold anyone accountable for the illegal actions that took place while you were a board member?
Mr. Molloy, good riddance!
[gview file="https://edgarcountywatchdogs.com/wp-content/uploads/2016/02/Molloy-Resig-Letter.pdf"]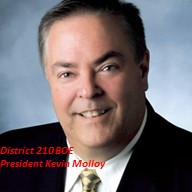 Please consider a donation to The Edgar County Watchdogs.
[wp_eStore_donate id=1]