College of DuPage (ECWd) –
The three boycotting trustees, known for boycotting both previous meetings they have called, decided to call for another special meeting of the College of DuPage Board of Trustees for 5:30 p.m., February 3, 2016.
The question is will they actually show up, or will this be like the other two meetings they signed their names to and decided to boycott?
They have placed on the agenda, consent agenda items that have been lingering and unapproved since December 13, 2015.
Trustees Erin Birt, Joe Wonzniak, and Diane McGuire decided to start a boycott on or around December 14, 2015, and have continued their collective action at each and every meeting since that time (boycotting and collective action by public officials is a felony in Illinois).
Even when given ample time to hold their little meetings, they have boycotted. Even when asked to add things to their agenda, they have boycotted their own meetings. They also boycotted other meetings of the board. Let there be no mistake about it, these three trustees were never blocked from any meeting they scheduled, and there were never any meetings scheduled with the purpose of interfering with ones they scheduled. They simply chose to boycott and violate the public trust.
One of the more interesting items missing on this new agenda, is authorization for the board to release a closed session recording to the DuPage County State's Attorney as he has requested. That failure kind of acknowledges the alleged contents of that meeting. Why are Birt, McGuire, and Wonzniak intentionally hiding things from the State's Attorney?
Third time's a charm?
[gview file="https://edgarcountywatchdogs.com/wp-content/uploads/2016/02/2016feb3noticeagenda.pdf"]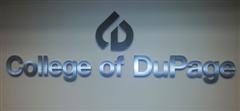 Please consider a donation to The Edgar County Watchdogs.
[wp_eStore_donate id=1]