Westfield, NJ. (ECWd) –
The Westfield Memorial Public Library Board of Trustees was sued on January 4, 2016 in Superior Court in New Jersey for allegedly violating that state's open meetings act and improperly changing its established written policy regarding allowing pornography to be accessed on children's computers in the library.
Dan Kleinman, the nation's leading expert on dangers to children in public libraries, filed the lawsuit against the Library Board itself and also against its individual board members.
As reported on this site, Kleinman has been a longtime outspoken critic of the Orland Park Public Library here in Illinois because of that library's documented violations of the Open Meetings Act and Freedom of Information Act, as well as the OPPL's history of covering up instances of child pornography being accessed in the library and other sex crimes happening without police being called. In what appears to be retaliation against Kleinman for his pointed criticism of the OPPL since 2013, former Orland Park Library Public Information Coordinator Bridget Bittman filed what we believe to be a SLAPP (Strategic Litigation Against Public Participation) lawsuit against him and other advocates for safe libraries in what we argue amounts to an effort to silence Kleinman and scare him away from reporting on wrongdoing in our nation's public libraries.
Kleinman has run the website "Safe Libraries" for many years, ever since he heard about the Oak Lawn Public Library near Chicago making Playboy magazine available to library patrons in a building that most people assume is family-friendly and not sexual in nature. As a watchdog focusing on public libraries, Kleinman shines a light on Library Boards coast to coast that violate the law by not following the rules established for making public policy. This includes the Westfield Memorial Library making porn available on children's computers when Kleinman argues such an action required oversight in an open public meeting to make such a drastic and arguably dangerous change.
Kleinman represents himself pro se in this lawsuit against the Library. This is a good example of how if you see a public body doing something wrong, you don't necessarily have to go to the expense of hiring an attorney to sue that public body. You can file a lawsuit and represent yourself in such a proceeding. While this might seem intimidating, courts are required to accommodate pro se plaintiffs who are not represented by attorneys. Do not be intimidated by the process, because representing yourself may take some effort, but every citizen has a right to redress of grievances with the government.
Filing a lawsuit against a public body to compel that government entity to comply with the law is an exercise of your First Amendment Right to Petition. This is an important part of your right to Free Speech in this country. Few people learn about the Right to Petition in school and it's not even emphasized much in law schools, so you'd be surprised how many practicing attorneys aren't fully aware of the critical nature of this part of our Freedom of Speech. But, our Founding Fathers believed the Right to Petition and its inherent right to sue government bodies to compel compliance with the law is part of what separates the United States from other countries in the world where liberty is not protected or respected.
Laws are on the books because representatives of the people passed them for a reason and no public body can arbitrarily decide it won't follow the law. The problem with many government boards is that the trustees sitting on them think after a while that they are above the law or that they don't have to follow the law if they don't want to. Asking them nicely to stop breaking the law doesn't work. That's why the Founding Fathers gave us the Right to Petition government bodies for redress of grievances.
Dan Kleinman from Safe Libraries is doing just that today in New Jersey by suing the Westfield Memorial Public Library to force that Board of Trustees to start obeying the Open Meetings Act and stop making policy changes in secret, especially those that cause harmful changes like allowing porn to be available on children's computers.
You can read Kleinman's full legal filing below.
[gview file="https://edgarcountywatchdogs.com/wp-content/uploads/2016/01/2016-01-04-DanKleinmanComplaint.pdf"]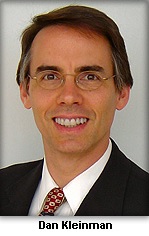 Please consider a donation.
[wp_eStore_donate id=1]