College of DuPage (ECWd) –
Finally! We have been experimenting with new software, new computer setups for video, and are waiting on new camera(s), but in the meantime, enjoy these videos of us discussing the Breuder v. College of DuPage lawsuit and what we consider his attempt at squeezing more taxpayer money out of your pockets.
The background behind us is the meeting space after the Judge ordered the board into a larger space, the small meeting room with the "first-come-first-served" seating (LOL), and another shot of the larger meeting space.
Unfortunately, with the current 3-3 split on the board and uncertainty on the 7th trustee appointment, the "newest" majority could either continue fighting this suit as they rightfully should to protect the taxpayers, or they could simply bend over and cave-in like we are sure McGuire and Birt are working towards, and pay him everything he asked for – thinking they can continue to hide from the facts presented justifying the actions taken to fire him.
Below are parts 1, 2, and 3, with more on the way…
.
.
.
.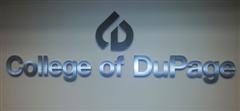 .
Please consider a donation.
[wp_eStore_donate id=1]