DeKalb, IL. (ECWd) –
Between January 2014 and February 2015, of the approximately $36.000.00 of p-card (credit card) expenditures from one Northern Illinois University p-card account, around $19,000.00 was travel.
— $1,900.00 of this was for Magaly Rodrigues, NIU's "Chief Inspiration Officer", who would not qualify since she was commuting and an employee at the time, according to the state travel board and its auditors.
—  Approximately $4,600.00 was spousal travel for President Baker's wife, Dana Stover,
—  and  $7,900.00 was for President Baker with a total expenditure of just under $20,000.00 for travel.
Of those expenditures for Baker's wife included flights to San Diego, Florida (twice), Dallas (twice), and a flight to a "McGrath event" where the location was not noted. All with seat upgrades.
Rodrigues' expenditures included several airfares between her home to NIU, which should be considered "commuting" as an employee and not reimbursable.
The issue with these charges is one in which violations of the constitution, law, and policy appear to occur with impunity.  There is no public purpose to pay for airfare of the college president's wife, she is not an employee and should not be getting her airfare paid for by the State of Illinois.
Color-coded for easy review:
[gview file="https://edgarcountywatchdogs.com/wp-content/uploads/2016/01/p-card_travel_baker.xls"]
Complete file as provided can be downloaded (below):
2412 – Van Buer – Pcard Dori_Hooker_6-1-13 through 12-31-15 Smaller Version combined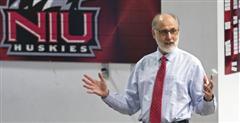 Please consider a donation to The Edgar County Watchdogs.
[wp_eStore_donate id=1]