Cumberland Co. (ECWd) –
As a follow up to the Neoga High School student who has been expelled from school for having a firearm in his vehicle, additional information has been obtained.
According to court records, Logan Baker was charged with a Class A Misdemeanor for possession of a firearm without a Firearms Owner Identification card (FOID).  We have been unable to confirm if he has a FOID card and simply did not have it with him or if he does not have one at all.   Those records are exempt under the Freedom of Information Act.
As I shared in this article, the punishment should fit the crime and the State's Attorney has prosecutorial discretion in the matter.  If the student broke the law, no matter how much we disagree with the law on this, he 'could' be prosecuted.  However, as we all know, the level of prosecution must be balanced with all the facts, of which we may never know until an actual court hearing.  The legal system takes time and sadly for this student, that will hurt him more than help him.
For those wishing to help this young man fight the madness of this system, we encourage you to donate to the cause so that he can obtain decent legal council on this matter. A "Go Fund Me' site has been set up at this link.
In regards to the School Board and their zero tolerance policy, one can only wonder how such a policy can be placed on them for things they have done that truly have harmed the taxpayers?  I seem to recall bond money designated for one purpose being used for a parking lot.  Or their continued effort to raise property taxes because of their disregard for proper fiscal management of the Administration in the past.
Neoga School board may consider having their next meeting in a room large enough for hundreds of people as I think this issue is going to concern enough people that they are going to want answers.
Questions that the citizens of this district may consider asking this school board during their next meeting:
Is it true that drugs and or drug paraphernalia were confiscated from the school that day and no one was suspended or expelled?
Is it true that an Administrator has told a student to go home for having a gun in his vehicle and nothing else was done in the past?
Is it true the 'part-time' Superintendent threatened an Administrator's position if the punishment issued didn't happen as demanded?
Is it true bond money designated for a specific purpose  was used for a parking lot instead of the designated purpose?
Ask them to explain the back door referendums they passed in the past.
Is it legal to use students to hand out papers on school property for Neoga Community Alliance that is pushing for a tax increase?
Can those opposing it pass out their information on school property?
I understand that there is a special board meeting being held January 20, 2016 at the Neoga High School.  I urge every citizen that believes this board's punishment on this student is too excessive for the situation at hand, come and speak at the meeting.
[gview file="https://edgarcountywatchdogs.com/wp-content/uploads/2016/01/Agenda-special-meeting-January-14-2016.pdf"]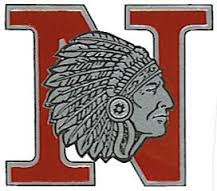 Please consider a donation.
[wp_eStore_donate id=1]