Cook Co. (ECWd) –
Within minutes of our reporting on the Federal Judges opinion released today, we find that the Chicago Tribune ran their story confirming the Senior Corporation Counsel Jordan Marsh named in that opinion has resigned.
"There's just a total disregard for the truth, and it runs to the highest levels," Greenberg said. "There is a culture to cover up and win at all costs."  Chicago Tribune quote
Page 51 of the opinion the Judge states: "Attorneys who might be tempted to bury late-surfacing information need to know that, if discovered, any verdict they win will be forfeit and their clients will pay the price. They need to know it is not worth it."
It is good to see a person in a position of power speak out against this type of behavior and set down the gauntlet.  Break the law and you will pay the price.
If others in a position of power such as our States Attorney's, Attorney General, and Governor would echo the same thing regarding public corruption and abuse of the tax payer we might just fix some of the problems we find in this state.
Nothing would make us happier than to see those in power wipe out corruption in our local government and deem us no longer needed.
OK, wishful thinking. We are in Illinois!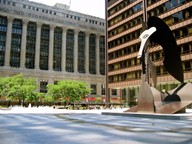 Please consider a donation.
[wp_eStore_donate id=1]