Illinois (ECWd) –
A few of us may remember the days before ATM machines and when you actually had a personal friendship with the local bank owner.  Banks have shifted to a whole different creature these days with buyouts, shutdowns and online capabilities.  More often than not you probably have never met the bank owner, let alone have a relationship with them.   Yes, bank services have changed dramatically, but one bank may be blazing a new path of services and it is more than just handing out lolly pops to kids.
Looking at the expenditure reports for Auditor Frank Mautino, it would appear his local bank is the one stop shop for all things political.  The list of expenditures by Mautino, paid to this bank, indicate this facility is offering more than basic banking operations.  From poll watchers to sign crews, Mautino had access to a one stop shop for his entire campaign from the looks of it.
The purpose of these expenditures paid to the bank is quite frankly, mind blowing.  Below is just a small sampling of the $273,927.77 he has paid to the Spring Valley City Bank since 1999 and directly taken from his state reporting records.
payment for campaign volunteers – $400.00
expenses food voter id – $250.00
elections expenses – $8,000.00
start up cash golf outing – $2,000.00
travel Washington d c – $1,000.00
election – expenses – $10,000.00
NCSL trip to Wash DC – $1,000.00
ncsl trip/ san fran – $1,000.00
ncsl dues/san fran – $350.00
community relations – $500.00
precinct canvasing – $3,000.00

parking & gas Chicago meeting – $115.00

Wisconsin – $500.00
sign crew gotv [email protected] $50 – $350.00
gotv 80 poll watchers & runners @ $100 – $8,000.00
20 poll watchers @ $100 – $2,000.00
travel expenses life ins. council meeting  $200.00
10 canvassers @ $50 each  $500.00
28 poll watchers @ $100 walkers 105 @ $30 & 9 @$50 telephone bankers [email protected]$100 –  $8,000.00
sign removel crew – $350.00
40 precinct walkers @ $50 – $2,000.00
precinct walkers, poll watchers, phone bank – $10,000.00
Repairs hdqtrs – $225.00
Having looked at a few expense reporting records I have to say this one is beyond anything I have ever imagined possible.  I am not familiar with all the banking laws, but I find it hard to believe that a local bank is chartered with being a political one stop shop for a politician, assuming the claimed expenditure are in fact for what they claim.
We once again ask that Auditor General immediately turn over all of his campaign receipts to support these expenditures.  If he is unable to produce the receipts for any reason, that in itself is enough to demand his resignation from his ten year appointment.
[gview file="https://edgarcountywatchdogs.com/wp-content/uploads/2016/01/Spring-Valley-City-Bank-Expenditures-Search-All-Expenditures-1.pdf"]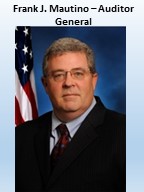 Please consider a donation.
[wp_eStore_donate id=1]