Will C0. (ECWd) –
Most people pay attention to their monthly bills and are able to identify unusual charges.  It's called being responsible.  Sadly, the Administration of District 210 School District known as Lincoln-Way has not only failed in the performance of their duties, many could make the argument their actions were so reckless it borders on Official Misconduct.
Administrators are tasked with the day to day management of the school.  The elected School Board is tasked with holding the Administration accountable in the performance of those duties.  In this case we have a compounding failure of both entities to a level they should resign immediately.
How hard is it to take care of a monthly water bill?  Most of us do this on a routine basis and we know when the bill spikes there more than likely is either a leak or a faulty meter.
Before diving into the details, understand that Official Misconduct is is the criminal statute created to hold a public officer or employee accountable.
Sec. 33-3. Official misconduct.
(a) A public officer or employee or special government agent commits misconduct when, in his official capacity or capacity as a special government agent, he or she commits any of the following acts:
(1) Intentionally or recklessly fails to perform any mandatory duty as required by law;
Ronald Sawin, Lincoln-Way's assistant superintendent of business, said he noticed a "spike" in water bills in June 2014, though the water usage started climbing in 2011 and went unnoticed according to reports from Lincoln-Way Area Taxpayers Unite, a local watchdog group exposing malfeasance at the school.
Water bills for Lincoln-Way East were $43,154, Lincoln-Way North were $24,997, and Lincoln-Way West totaled $42,095 from July 2014 to June 2015.
Superintendent Tingly and Assistant Superintendent Sawin did not  address the problem and repair a leak causing the water usage until one year later resulting in $227,519.00 in water bills for Central alone during that same time frame.
It doesn't take a 5th grade math student to look at the numbers and understand there is a problem.  (Water bill comparison). 
After looking at the graph below simply ask yourself, is not identifying a problem that lead to this kind of financial loss of taxpayer money a reckless failure to perform their duty?
The sad part of this, Assistant Superintendent Sawin stated; "I wish we caught it earlier",  during a public hearing on the budget September 9th after a community member in the audience questioned him on the large water bills and lack of action to resolve them, despite acknowledging the problem for a full year.
Considering a member of the community was able to see the problem,  we can only wonder why hundreds of thousands of dollars in salaries, tasked with the over site of these matters,  failed to act.
We were told an internal maintenance staff eventually repaired the leak with a $73 part, however, Assistant Superintendent Sawin has stated at a recent public hearing there was an underground leak causing the problem.  Unfortunately, there do not appear to be any permits, work orders, or invoices available to document that Lincoln-Way repaired an underground leak.   Additional FOIA's are being issued to get to the truth of this matter.  It will be quite telling if the claim was nothing more than a way to minimize embarrassment for failing the taxpayers.
[gview file="https://edgarcountywatchdogs.com/wp-content/uploads/2015/12/Water-all-school-comparison-graph.pdf"]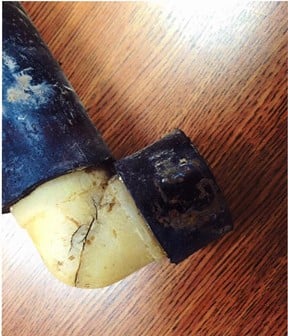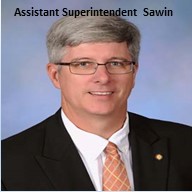 .
Please consider a donation.
[wp_eStore_donate id=1]