PARIS, IL. (ECWd) –
Here is an update on the Theresa Smith arrest for abusing the elderly, and is reported on WCIA, Channel 3 (here).
PARIS — An area family was upset about their mother being robbed, so they did something about it. Their investigation ended in an Edgar County woman's arrest. Teresa Smith is accused of stealing more than $100,000 from her own mother. Some in her family say it's been going on for years.
"We trusted her. That's why she was the one taking care of Mom, because we trusted her."
Teresa Smith has been her mother's caregiver for three years. Virginia Reed is elderly and has dementia. The family says putting Smith in charge was a mistake.
"In November, 2011, she changed the will. She took off all the siblings except for her."
Family members didn't want their identities shown, but they say the will was just the first of many financial pitfalls.
"We started seeing them buying things they couldn't afford."
He's talking about Smith and her husband. The family says Smith wrote more than 100 checks to herself from her mother's account; some small, others as large as $42,000. It totaled more than $168,000.
"It's horrible. I mean, I honestly don't see how anyone who could take advantage of any older person, let alone their own mother."
Continue reading and watch the video on WCIA, Channel 3 (here)…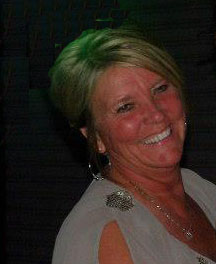 Our previous article on her is HERE.